On this page you will find all the updates for our new kitchen! And soon, you will find updates about our new wheelchair lift here as well. If you would also like to look at the floor plans you can visit this page with all the updates https://bellevueadventist.org/?page_id=8124
Week 4 & 5 
During these weeks, the double doors were removed and a new frame and drywall were placed to expand the footprint for our new kitchen. Those doors were then relocated to the north end of the fellowship hall and Kirk then created a new doorway just outside the new kitchen walls.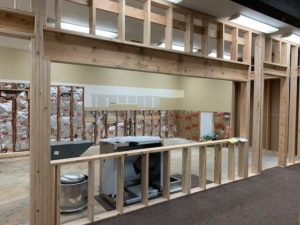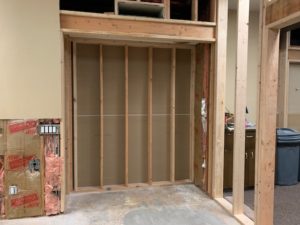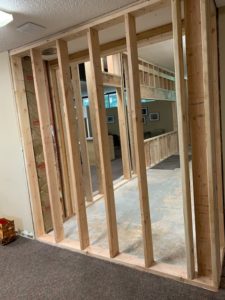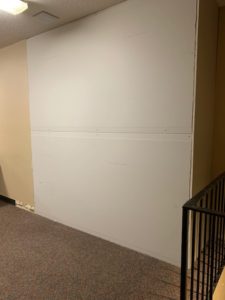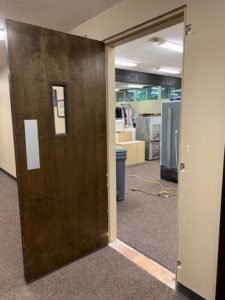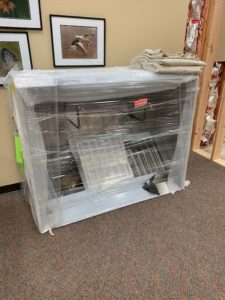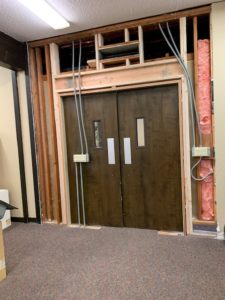 Week 3 & 4 
During these weeks, the carpet was been pulled out, frames put up for new wall, a new door is being made while the existing doors have been removed to prepare for new kitchen wall.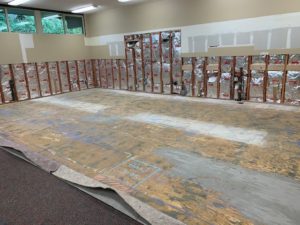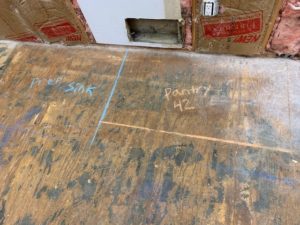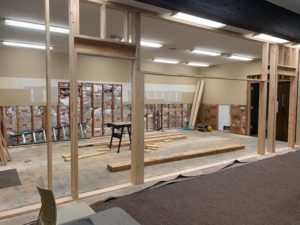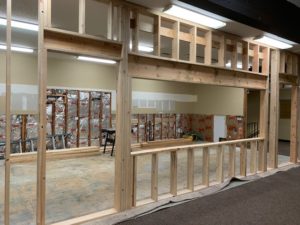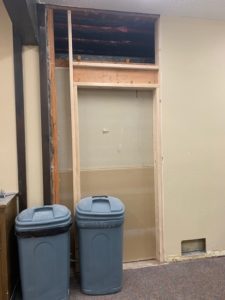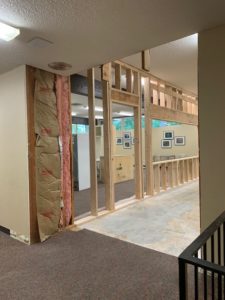 Week 2
This week Kirk and his crew have been very busy. All the cabinets, appliances, and the "pass through" wall have been removed. More demo still to come! Check out the week's progress in these pictures.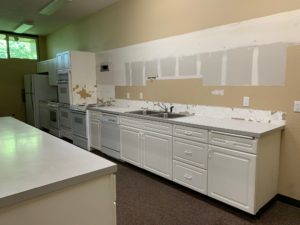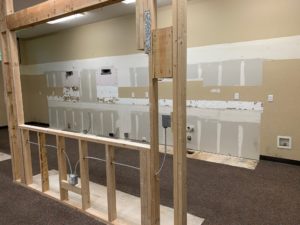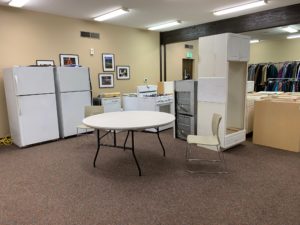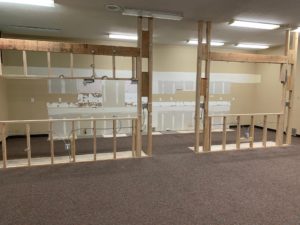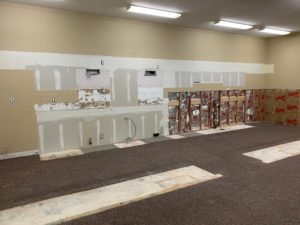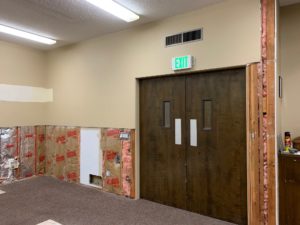 Week 1
This week, some of the items for our new kitchen were delivered in crates and are waiting for Kirk Robinson and his team to start demo some time next week. All the kitchen supplies in all the drawers and cabinets have been packed up and we are excited to get it started!
Also, Dave Crooker let me know that the city has approved our new wheelchair lift as well! New and exciting changes are up ahead. I will try to keep you all in the loop with pictures and updates about our kitchen and wheelchair lift projects.