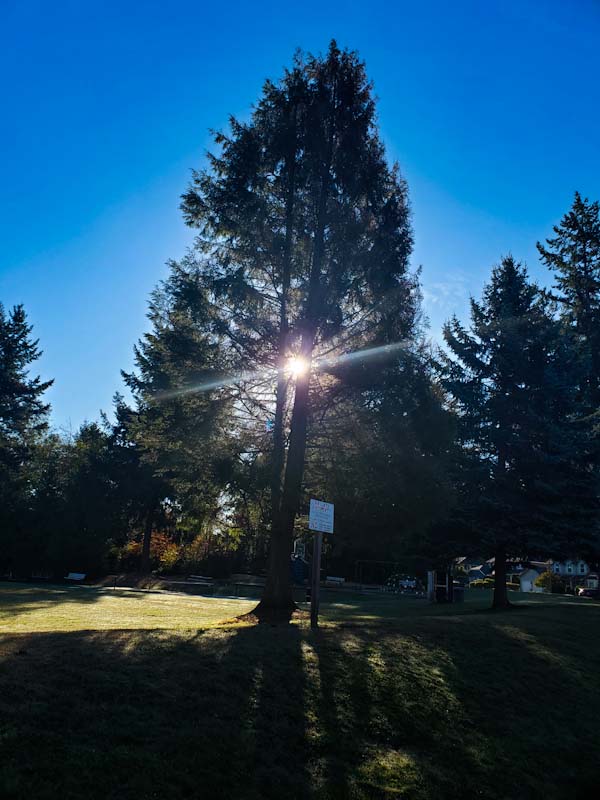 Photo and Commentary ©2023 by Maylan Schurch
Sabbath, March 25, 2023
A couple of Septembers ago on a morning walk past our neighborhood park, I captured this dramatic shot. It brought to mind that the only reason this tree has grown this tall is that the light of the sun has bathed it season by season, through the wondrous process known as photosynthesis. At the end of this blog I provide a Wikipedia article on that topic, which goes into great detail, and also blandly but unconvincingly asserts that this intricate system came about by evolution.
The Bible uses light as a frequent metaphor, summarized by the three texts at the following link. Why not click on it, and then come back here for the photosynthesis link?
https://www.bibleinfo.com/en/topics/light