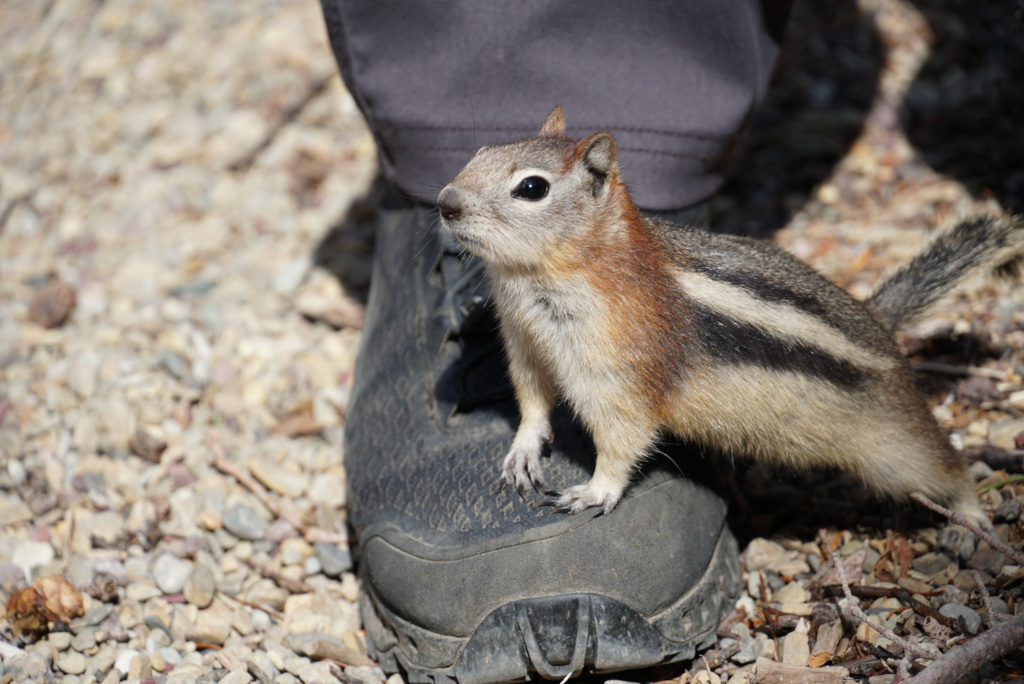 Photo and Commentary (c)2023 by Russell Jurgensen
Thursday, September14, 2023
This squirrel at Glacier National Park really wanted our food, which made it challenging to eat lunch while not setting any food down. We didn't feed it, so it tried its luck with the next group once we left.
The squirrel's courage at coming right into our group is kind of inspiring since it is such a small critter among much bigger people. It reminds me of a Bible text.
There is no fear in love. But perfect love drives out fear, because fear has to do with punishment. The one who fears is not made perfect in love.
1 John 4:18
When I'm feeling fearful, I sometimes ponder this text. What is it about love that should make me feel more peace. I think it partly has to do with understanding God's love for us. On the other hand, it may have something to do with how much I love others.
As we ponder God's love, let's be fearless like this squirrel as we approach God and try to understand his principles for us.