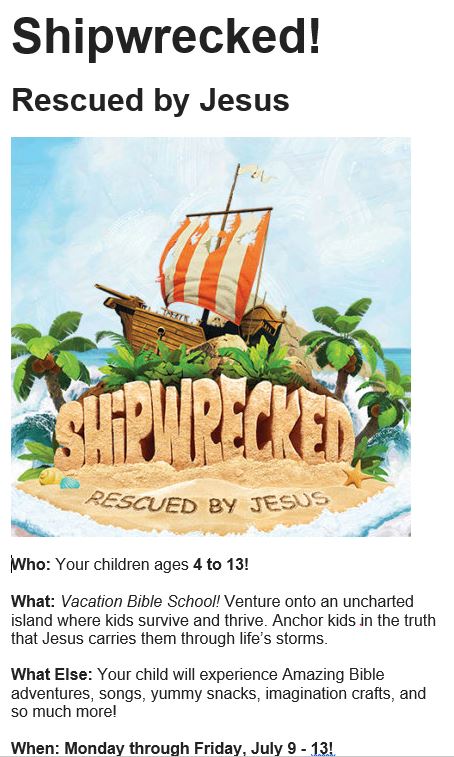 REGISTER NOW by clicking this link: https://vbspro.events/p/events/bellevuesda
Contact Lorrie at JandLBervis@yahoo.com​ ​ with any questions.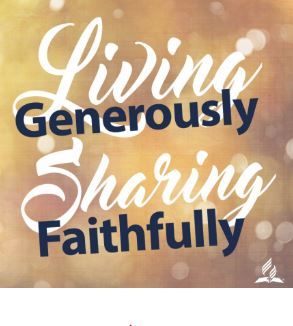 Come to Camp Meeting June 15 through 23!
Camp meeting is an annual gathering for Western Washington Seventh-day Adventists, their friends, and anyone else who'd like an energetic yet thoughtful time of spiritual renewal. Click the above logo to find out more, or click the link below. You'll find a complete program guide.
https://washingtonconferenceofsda.adventistchurch.org/camp-meeting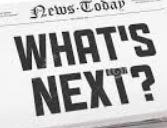 Here's an overview
of what's happening at our church for the next month or so!
Wed Jun 6 – 9:30 a.m. Clothing Bank; 7:30 p.m. Prayer Meeting
Thu Jun 7 – 7:00 p.m. Church Board
Sab Jun 9 – 11 a.m. Pastor Maylan Schurch speaks
Wed Jun 13 – 9:30 a.m. Clothing Bank; 7:30 p.m. Prayer Meeting
Fri Jun 15 – CAMP MEETING begins at Auburn Academy (see promo above)
Sab Jun 16 – NO SERVICES at our church thru camp meeting)
Wed Jun 20 – NO Clothing Bank or Prayer Meeting because of camp meeting
Sab Jun 23 — NO SERVICES at our church
Wed Jun 27 – 9:30 a.m. Clothing Bank; 7:30 p.m. Prayer Meeting
Sab Jun 30 – 11 a.m. Pastor Maylan speaks
MARK YOUR CALENDAR!
Jul 9 – 13 – "Shipwrecked" Vacation Bible School (see promo above)
Sep 28-30 — Rosario Retreat
​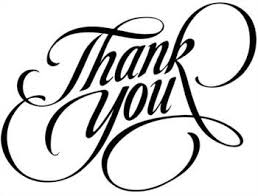 THANK YOU to Kirk Robinson, who was so generously helpful in applying his many skills toward our Capital Improvements Project and beyond! Listen as Pastor Maylan Schurch, and then CIP chair George Nordby and decorating committee chair Nona Nordby personally thank him during a recent worship service. Click the "play" triangle on the line below to listen.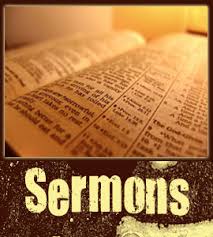 READ or LISTEN TO recent sermons preached at our church! Most are available in both text and audio formats. Click "Worship" at the top of the screen, and when the little box appears, click "Sermons." (Or just click here.) The most recent sermon will be on the page that comes up. To the right you'll see "Archives." Click the month you want, and the first paragraphs of all the sermons for that month will appear.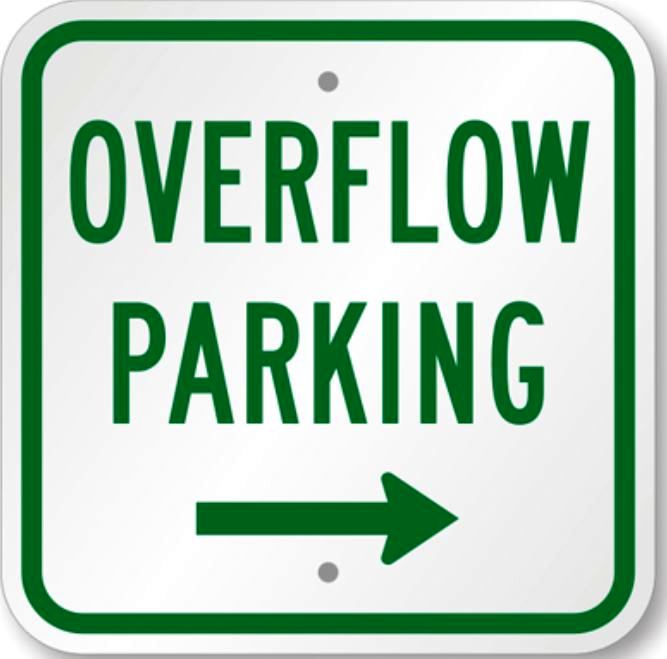 OVERFLOW PARKING! If our church parking lot happens to be full, simply drive across the intersection to Sammamish High School, to the east (other) side of the school building. That's our designated parking location, but if for some reason that's full, you'll find lots of space in the south part of the school lot.
READ YOUR BIBLE THROUGH IN A YEAR! Using the Andrews Study Bible plan, you"ll read portions of the Old and New Testaments each day.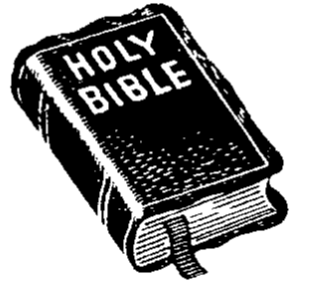 And you don't have to start at the beginning of the year! For more details, plus the plan, click either the picture of the Bible or this link:  http://bellevueadventist.org/?page_id=2187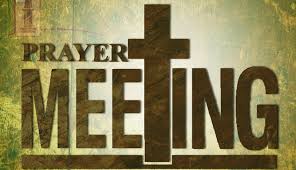 PRAYER MEETING! Want to be at the church's power center? Come to our Wednesday night prayer meeting. A few of us gather to tell the Lord what we're grateful for, and then ask Him to intervene in situations we're concerned about. Join us at 7:30 p.m. in the main sanctuary.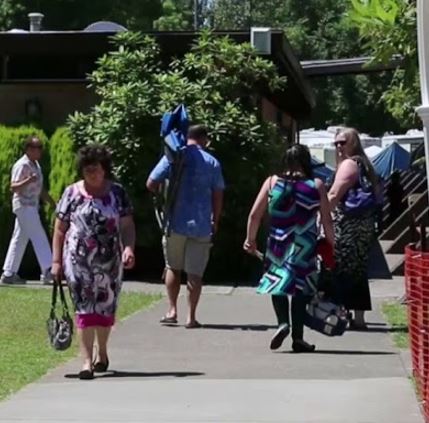 CAMP MEETING VIDEO! This summer at the Western Washington Seventh-day Adventist camp meeting in Auburn, teens Davis Nordby and Zach Milam collaborated on a video interviewing camp meeting attendees. Take a look!
.