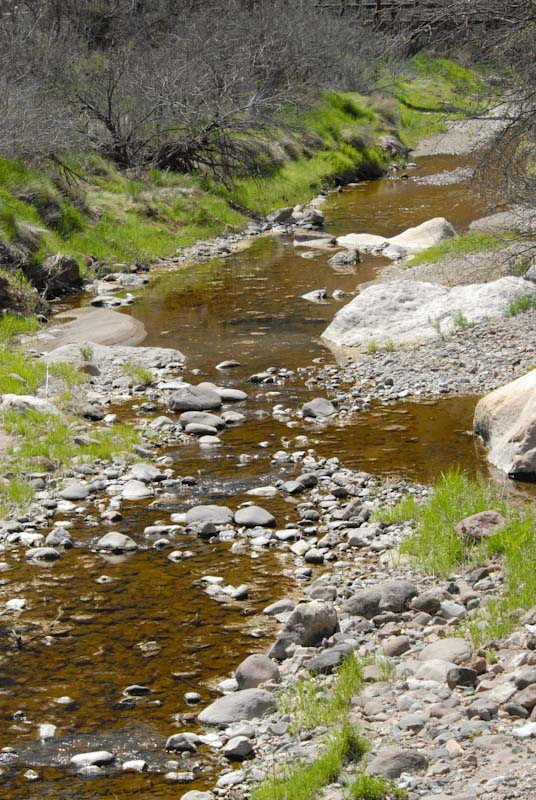 Photo and Commentary ©2023 by Darren Milam
Wednesday, January 11, 2023
The beginning of the year is always a point on the calendar when anyone can talk about a new start, a point in time (literally) they can focus on the future. On or after January 1, you hear people talking about New Year's Resolutions, or setting goals for the year. Certainly, some have great intentions and plans to strive for those goals and keep those resolutions. Some, however, come up a little short.
When God created Heaven and the first human inhabitants, everything was perfect. Later, sin crept in and things needed to be adjusted. When the Earth was formed, there needed to be a balance of nature. We see some of this balance in the seasons. Depending on your part of the world, there may be a time of cold and a time of hot. You may see a drought and then a monsoon. With these changes you can visually see differences.
This particular image is a bit drab when it comes to the colors or even the subject. That said, it reminds me of a starting point. As you can see, the trees and bushes are a grey, almost lifeless color. You have a small shallow creek slowly rolling past dry rocks, which doesn't help the image. Yet, on the edges of this lack-luster creek we can see small tufts of grass starting to sprout up and show the area some life.
Now back to the start of the calendar year. God is in the business of looking forward–looking at what's to come, not what's already happened. We've read before about His willingness to forgive and forget past transgressions. He is willing to take us at whatever starting point we are at – now.
Similar to this nearly dried up creek outside of Phoenix, Arizona – the sprouting grass shows the life ahead. Hopefully we focus on that portion of the image, versus the "ugly" past. If we're willing to focus on that, can you imagine what God is willing (and able) to focus on with us? Amen!