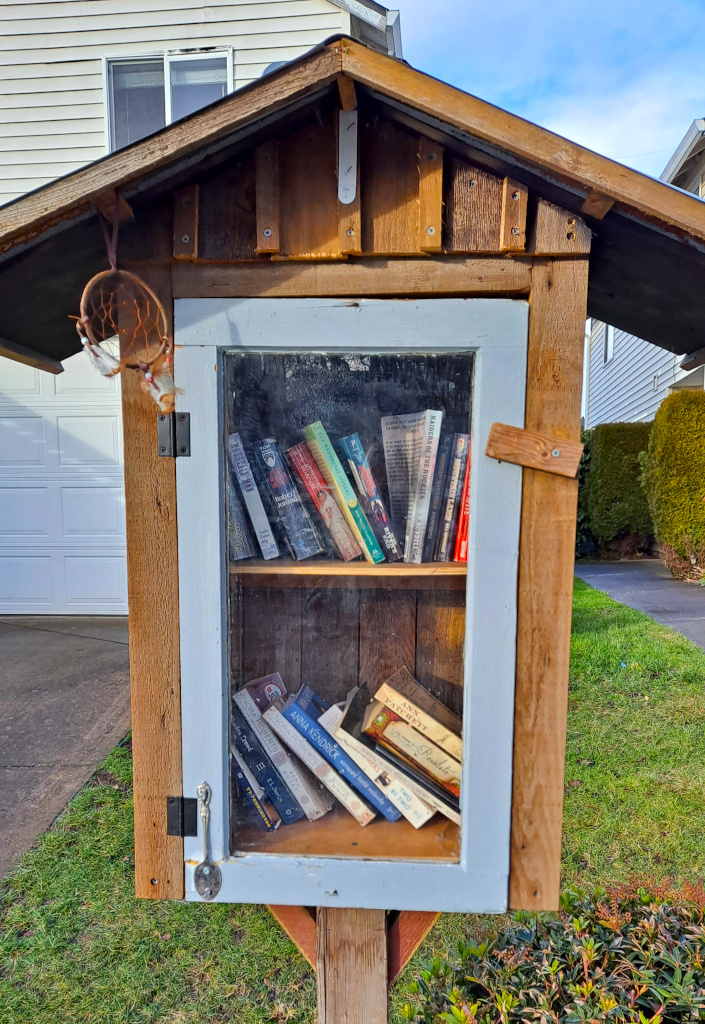 Photo ©2023 by Amber Jurgensen
Commentary ©2023 by Russell Jurgensen
Thursday, January 19, 2023
I have heard of neighborhood libraries before, and here is an example of one. It is great that neighbors can find ways to share with each other. I'm sure that very few people complain when they put a book in the library. They know that someone else will find it useful. They also don't feel guilty borrowing a book to read.
Some verses that caught my attention talk about grumbling.
Do everything without grumbling or arguing, so that you may become blameless and pure, "children of God without fault in a warped and crooked generation." Then you will shine among them like stars in the sky as you hold firmly to the word of life. And then I will be able to boast on the day of Christ that I did not run or labor in vain.
Philippians 2:14-16
This blog post might have been titled "Grumbling and Arguing", but I wanted to emphasize the opposite. When we emphasize a positive attitude, it actually makes things more positive. Sharing good things and good news with neighbors and friends goes a long way toward making things better.