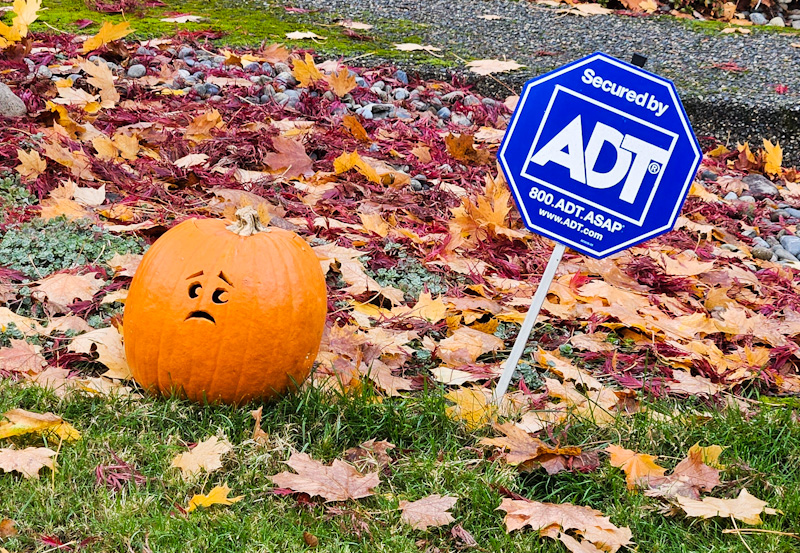 Photo and Commentary ©2023 by Maylan Schurch
Friday, November 17, 2023
Wednesday morning of this week I was striding along a rectangular mile-long loop in our neighborhood when I spotted this bit of Halloween décor.
The expression on the pumpkin's face puzzled me. Normally Halloween pumpkins are carved with wide, lopsided grins and maniacal glares. Lit from within, their job is to scare the trick-or-treaters.
But far from being frightening, this pumpkin looks like a vegetable on whom all the worries of the world have fallen. It's as though he's thinking, "Whoa. What crisis will befall me next?"
But at least he's "Secured by ADT," right? That's what the sign says. So why worry?
Are you feeling less secure these days? Join the club, of which I am a high-ranking officer. It's not that I'm paralyzed with fear—it's just that I find that I'm having to become far more alert to my surroundings than I ever thought I'd need to be. Providentially, I have access to facts which, while they don't evaporate every earthly danger, still assure me of a God who can take care of me.
You'll find six Bible texts which give God's truth about security. Click the link just below: