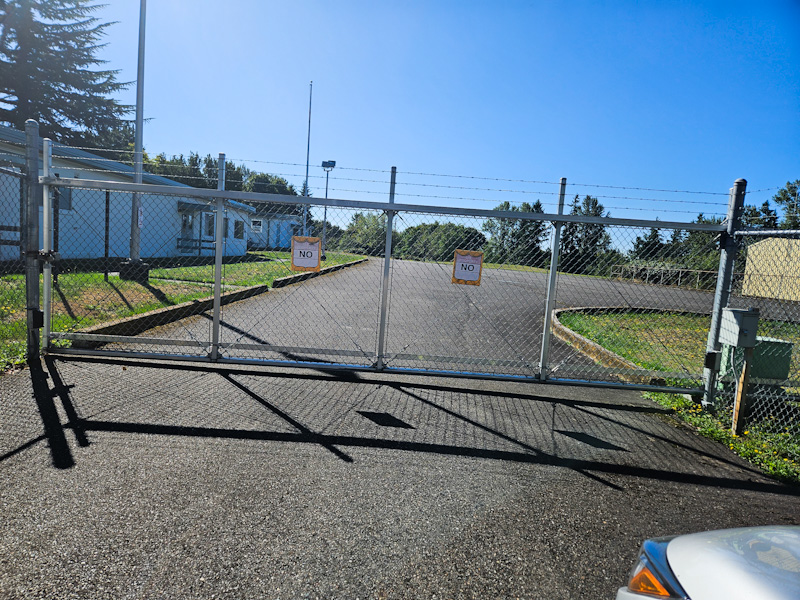 Photo and Commentary ©2023 by Maylan Schurch
Friday, September 15, 2023
Thursday morning I drove past this imposing gate leading into a rather mysterious compound. There's a sign (not in this photo) which says it's an "Army Reserve Center." It seems to be some kind of training area, with the white buildings on the left serving as either barracks or classrooms.
But what struck me Thursday (and tantalized me to stop to take this photo) are the two signs which starkly say "NO."
"NO" what? No parking? No trespassing? No entry? Even enlarging one of the signs doesn't give much more info: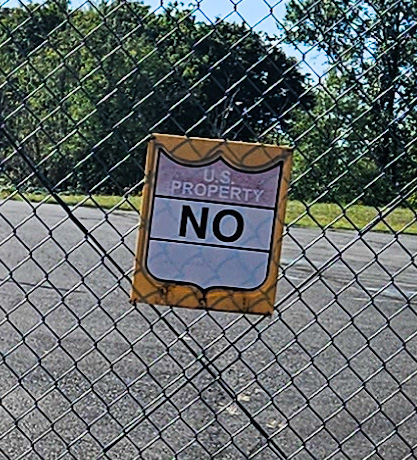 See what I mean? Aside from asserting the ownership of the "U.S.," I am told nothing except "No." I have a feeling that the sign may once have contained more words, but the sun has evidently faded them.
Have you ever had the feeling that when everything else fades away, Christianity seems basically a "No" religion, a "Don't" religion? After all, every one of the Ten Commandments warns us away from this or that sin.
But isn't that what we do with our kids? Walk anywhere with a toddler, and you can't go ten yards without a "No" in some form. Teach your teen to drive, and those "No's" sometimes emerge as frantic bellows.
Because safety is the key. Not getting killed is the key. Which is exactly God's point in warning us emphatically against what could destroy us.
For more about God's law—including some very good news—click the link just below: