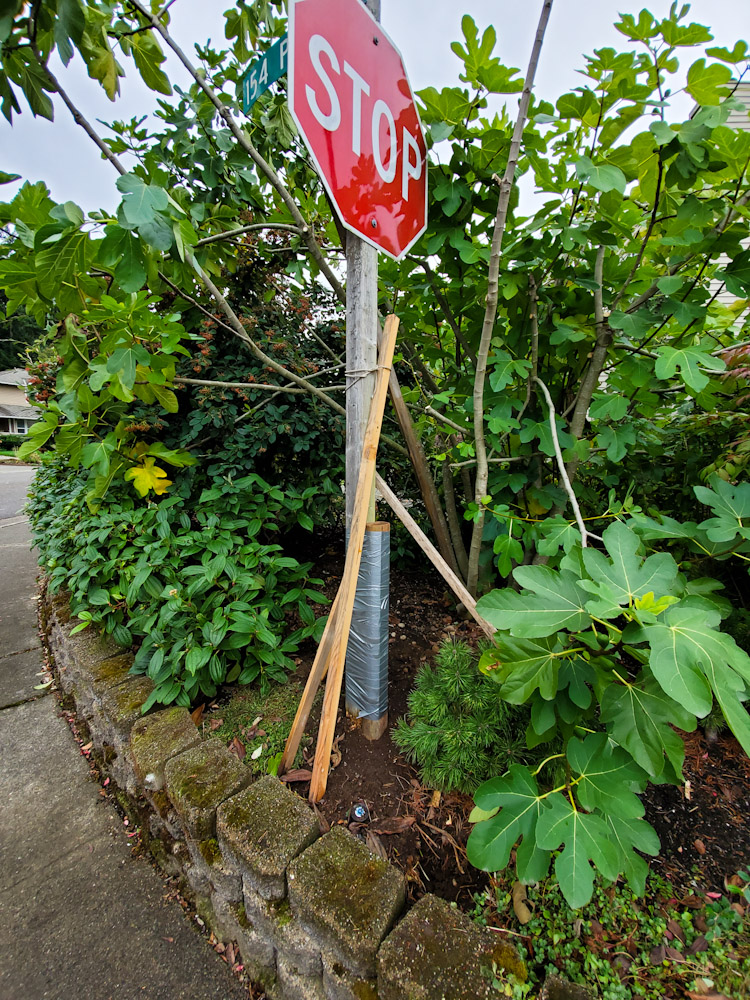 Photo and Commentary ©2021 by Maylan Schurch
Sabbath, April 17, 2021
Last October I wrote a Daily Photo Parable blog about the above damaged stop sign. I compared it to the Ten Commandments which, like the sign, give life-or-death guidance for daily life. Satan, however, has sabotaged every single one of the Ten. I mentioned how neighbors had done their best to patch up the stop sign so it would do its work, and I concluded with this sentence: "May each of us be like the anonymous sign-repairers, keeping and defending God's law for the greater good!"
This week Shelley and I walked past that sign, and I happened to glance at it again. I discovered that it has been professionally repaired! Take a look: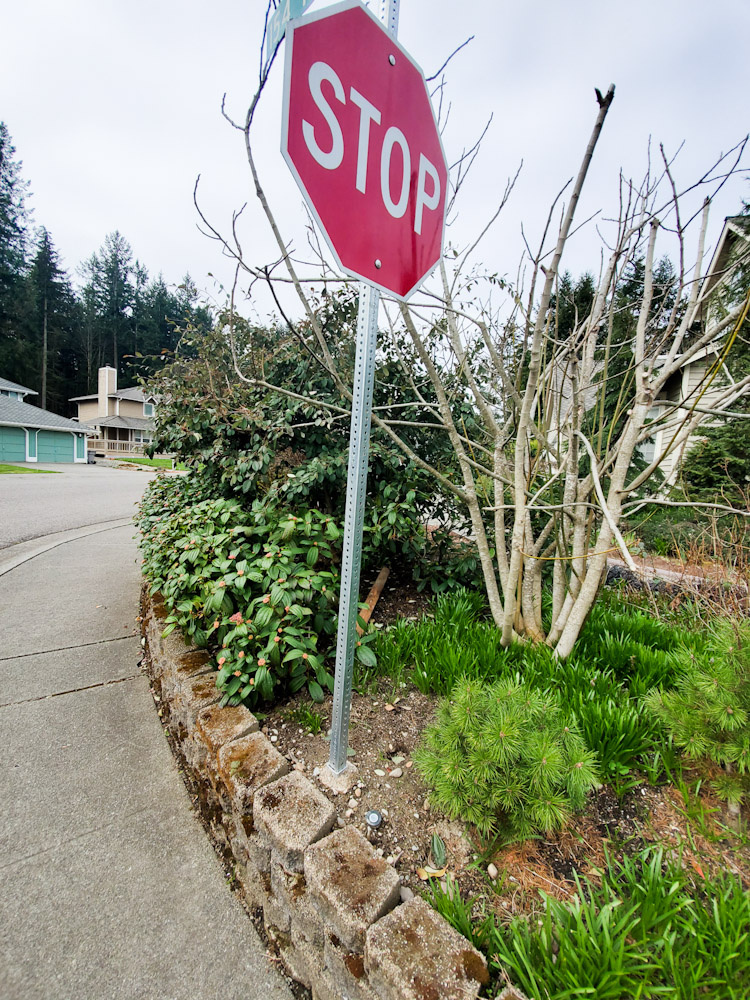 Isn't that sturdy metal post a much better support than the well-meaning but makeshift amateur efforts?
One of my favorite Bible verses says very clearly that God can—and will if we ask Him—do professional repair work on our hearts, so that keeping His commandments will be easier and easier. The verse is Hebrews 10:16: "This is the covenant that I will make with them after those days, says the Lord: I will put My laws into their hearts, and in their minds I will write them," then He adds, "Their sins and their lawless deeds I will remember no more." (Hebrews 10:16 – 17 NKJV)
At the link below you'll find some more verses about God's laws and why they're so important.