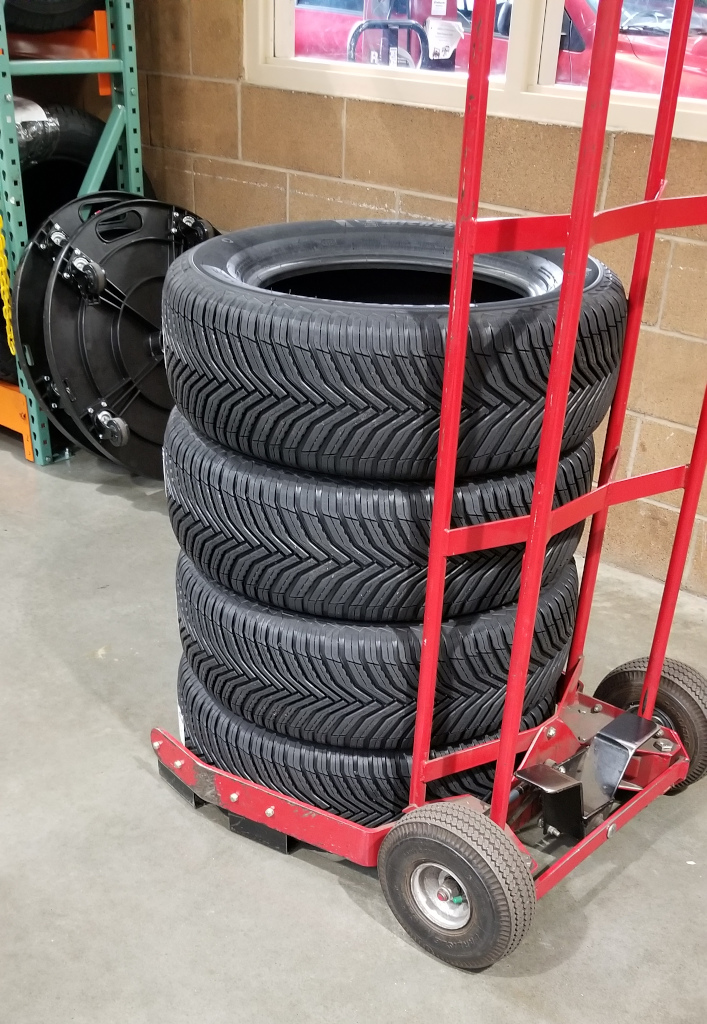 Photo and Commentary ©2021 by Russell Jurgensen
Thursday, April 15, 2021
Have you ever stepped inside a tire shop and savored the deep aroma of tires permeating the air? Some people love that smell, and some people hate it. There do not seem to many people in between. I find it a little shocking when I first step in, but then it brings up memories of my first car when I was able to sit right in the garage while the mechanic changed one of my balding tires for a less-used tire I picked out from a rack of used tires. But I sort of enjoyed the hassle because having wheels to get around was wonderful.
This brings to mind some other things that are wonderful that we sometimes take for granted. The ability to talk with God through prayer at any time, is a wonderful thing. What would it be like if we were stuck in difficult situations, and we couldn't raise our thoughts to God and run our difficulties by him to ask for help? What if we had great news and we couldn't tell God thank you?
And pray in the Spirit on all occasions with all kinds of prayers and requests. With this in mind, be alert and always keep on praying for all the Lord's people.
Ephesians 6:18
Just like we enjoy having wheels to take us places, let's exercise our ability to pray and stay close to the Lord.