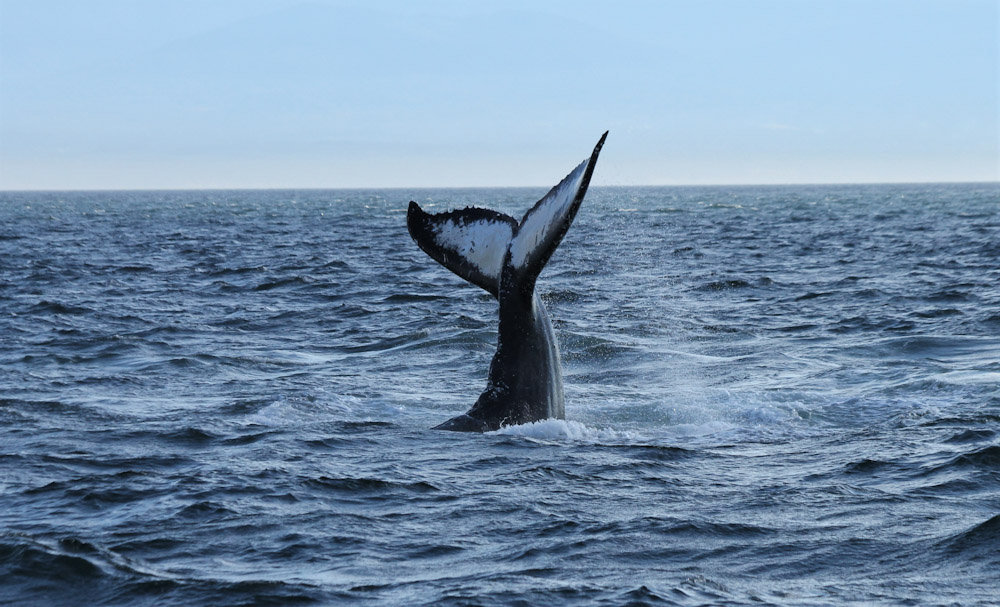 Photo and Commentary ©2021 by Cheryl Boardman
Monday, March 1, 2021
This photo was taken in the Strait of Juan de Fuca. That's the tail of a humpback whale. I had gone on a whale watching expedition out of Anacortes. They got word about a lot of humpbacks in the strait so we headed over there and even the people who ran the tour and saw whales nearly every day were impressed at the number of whales (they were calling it the "humpback comeback") and all of the things that they were doing.
I like these verses that tell us all about how this came to be:
The LORD merely spoke,
and the heavens were created.
He breathed the word,
and all the stars were born.
He assigned the sea its boundaries
and locked the oceans in vast reservoirs.
Let the whole world fear the LORD,
and let everyone stand in awe of him.
For when he spoke, the world began!
It appeared at his command.
Psalm 33:6-9 NLT