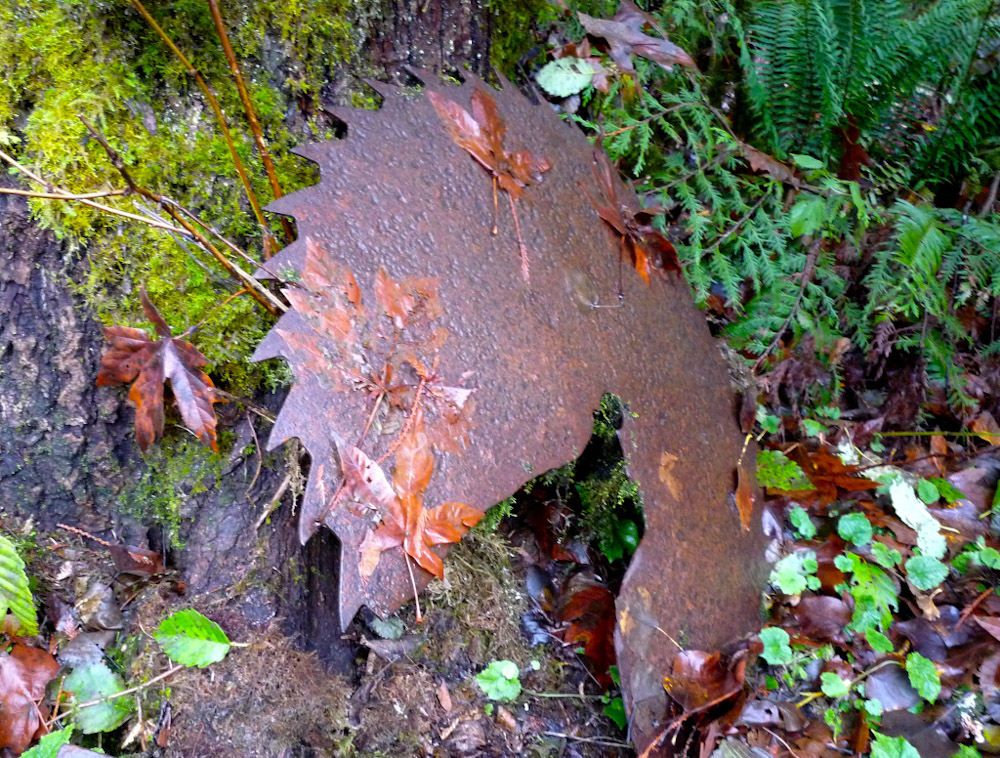 Photo and Commentary ©2021 by Russell Jurgensen
Thursday, January 28, 2021
This old saw blade lies along the Lime Kiln Trail northeast of Everett. Other rusty relics can be found along with it. Farther into the Cascade mountain range are other abandoned logging camps, mining camps, and railroad remnants. If those old things could think while they spend their time idly in the woods, they might ponder years gone by when they were new and active. They might wish for those times to come back.
In some ways, we might be like that where we think of times in our past that were better, or that we wish we could go back and change. Fortunately, for various reasons, we don't have a way to time travel like that. But there is a way to look forward to the present and future through Jesus.
"You will seek me and find me when you seek me with all your heart. I will be found by you," declares the LORD,
Jeremiah 29:13
Finding the Lord might include repairing relationships and building new ones. It might mean changing our mindset to remove the rust that has built up and to look outward away from ourselves.
That reminds me of a story of a logging train coming down a hill about four miles behind our house around 1917. The brakes gave out and it headed for a sharp bend. Seven workers jumped off to safety before the steam engine crashed into a creek. Today there are still twisted metal and old railcar wheels at the site. However, the steam engine is gone. Industrious workers pulled the engine out of the creek and managed to transport it to a repair facility where they fixed it up and sent it back into the field. Let's be like that as we find the Lord and live renewed.