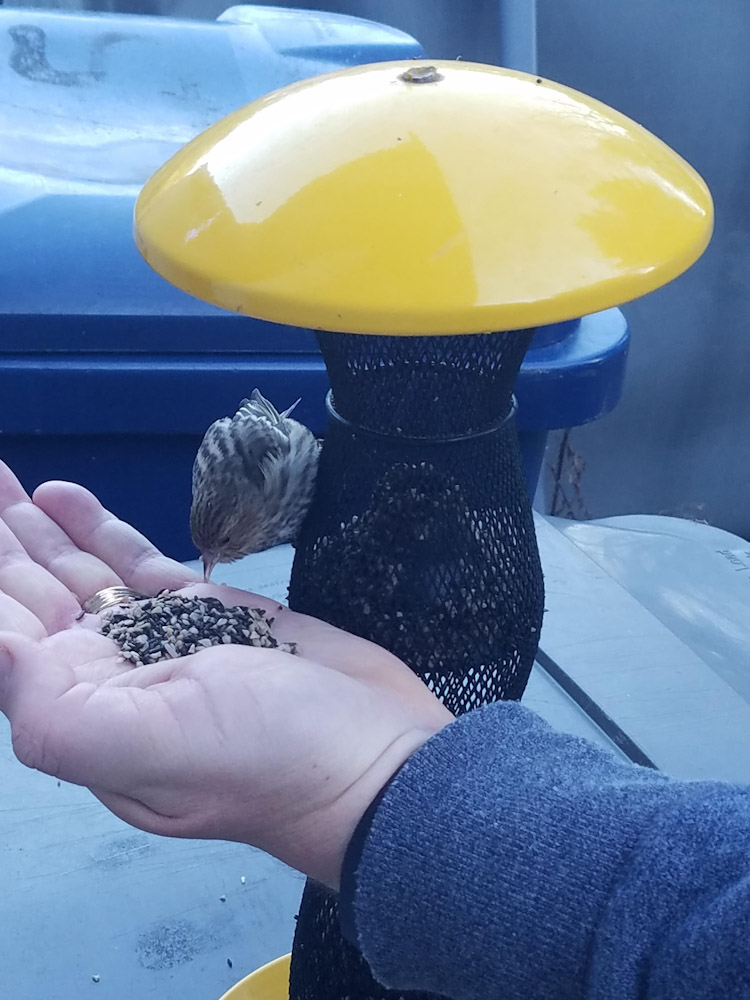 Photo and Commentary ©2021 by Darren Milam
Wednesday, January 27, 2021
I know, it's a lot easier said than done – right? We as humans tend to worry about a lot of things. I believe it's in our nature to worry. I also recognize this is exactly why we should be giving our worries to our Creator – literally putting them in His hands for Him to take care of them for us.
A few months back, when Susan and I realized we'd be spending a lot more time at home, we decided to buy a couple bird feeders and see what types of birds we could attract to our front yard. I consulted my sister, as she has numerous feeders with all different types of food, attracting a huge variety of these feathered friends. Over the past few months, we've got to a point where we are filling (and refilling) 3 different feeders almost every other day! We have flocks of birds swarming in to grab their favorite food. At times I feel like we are known in the area as the "buffet," and they tell their friends, their friends tell their friends, and so on.
The other day I took the feeders off their hanging perches to refill them. I set one of the feeders on top of our garbage can while I opened our garage to get to the food. I turned around and this little one (I am 99% sure it's a Pine Siskin – in the finch family) had landed on the feeder, just a few feet from me – checking to see if there were any morsels left. As I went to get the food to refill the feeder, I realized I would have to scare the siskin away in order to open the top, so I put some food in my hand instead and moved in. As you can see, not a worry at all – this one decided I wasn't a threat and began eating out of my hand. It forgot all about the feeder and saw the surplus in my palm and grabbed the buffet tray.
In Matthew 6 (25 & 26), we see Jesus telling us not to worry. He references the birds and how they aren't worried. Why not? God provides for them, that's why not.
"Therefore I tell you, do not worry about your life, what you will eat or drink; or about your body, what you will wear. Is not life more than food, and the body more than clothes? Look at the birds of the air; they do not sow or reap or store away in barns, and yet your heavenly Father feeds them. Are you not much more valuable than they?"
Why shouldn't we take a lesson from these birds? We should. In fact, we should set the example. Whenever we are concerned about a situation or worried about something, stop and pray. Pray that God will take the burden from us, so we do not have to worry anymore.