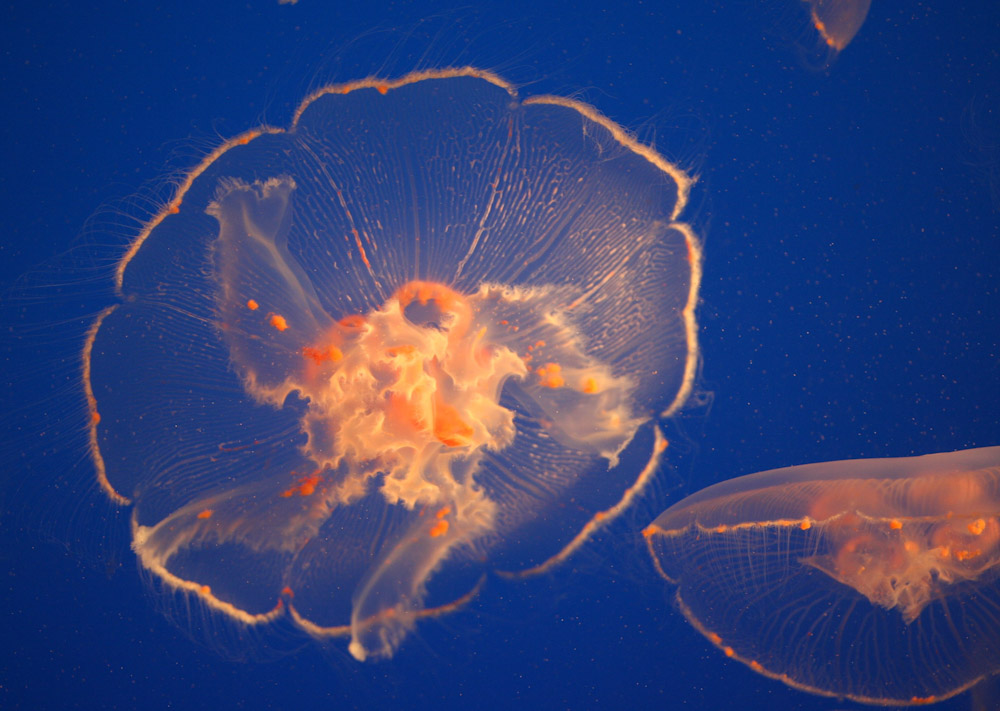 Photo and Commentary ©2021 by Cheryl Boardman
Monday, January 25, 2021
This photo is of moon jellyfish at the Vancouver Aquarium in British Columbia. Whenever I go to an aquarium, I'm just amazed at the diversity of life found in our oceans. And yet, the creatures in the aquarium represent only a miniscule fraction of the actual variety that is out there.
We have a responsibility, as humans, to help protect their environment as well as our own.
When I look at the night sky and see the work of your fingers—
the moon and the stars you set in place—
what are mere mortals that you should think about them,
human beings that you should care for them?
Yet you made them only a little lower than God
and crowned them with glory and honor.
You gave them charge of everything you made,
putting all things under their authority—
the flocks and the herds
and all the wild animals,
the birds in the sky, the fish in the sea,
and everything that swims the ocean currents.
O LORD, our Lord, your majestic name fills the earth!
Psalm 8:3-9 NLT