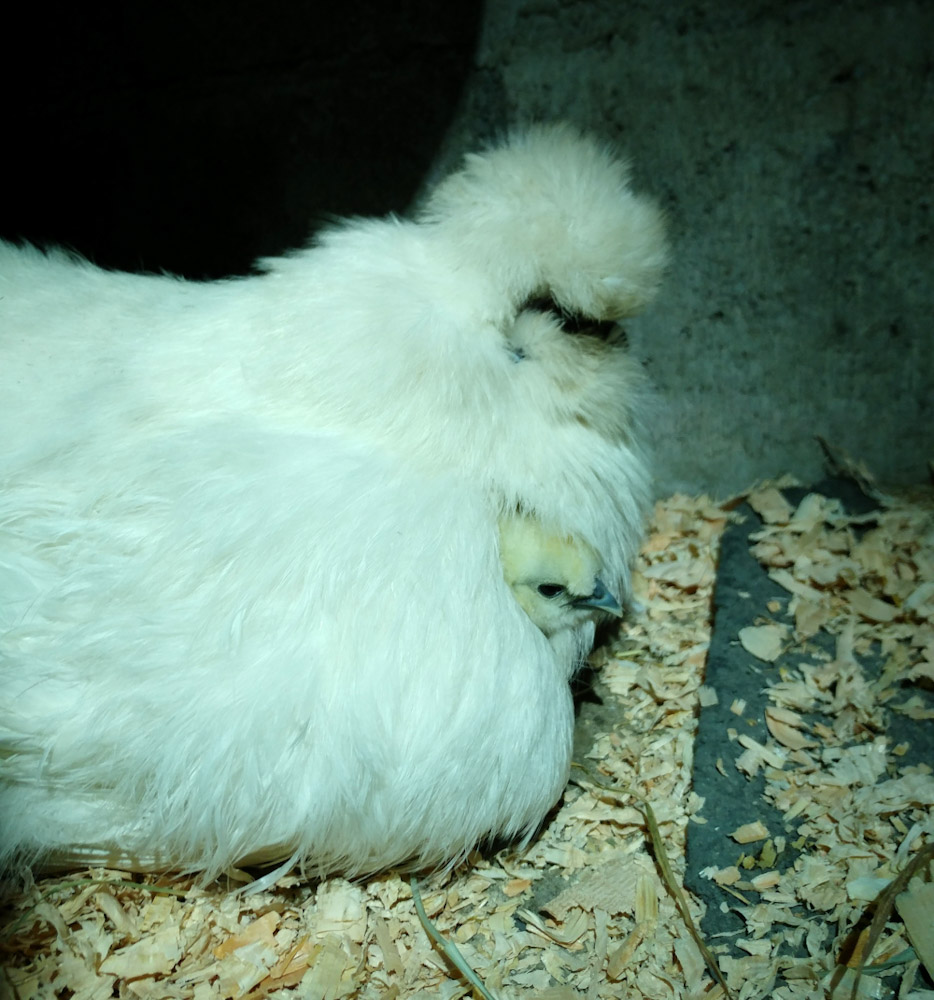 Photo ©2020 by Chelsea Jurgensen
Commentary ©2020 by Russell Jurgensen
Thursday, November 26, 2020
Our little Silkie hen, Tofu, has been broody and nesting in the chicken house. We decided to take a shortcut and get a couple Silkie chicks from a local farm. We were a little concerned whether Tofu would adopt the chicks and whether the chicks would take to Tofu. Very quickly, the chicks, who had not had a mother, were happy to find warmth under the hen. By morning the surprised Tofu started showing the chicks where to get food and now she is a talented chicken mother.
In the image, only one chick is visible peeking out, but the other chick is under there somewhere. After observing chickens for a while, I'm pretty sure they are not smart enough to think about how grateful they are to have found a mother. But they are clearly enjoying the benefits.
We are like that where we don't know enough to be grateful for everything God does for us. Thanksgiving is a time to take a moment to think about the good things in our lives that we often take for granted.
This year has been a tough year for everyone. We can recognize that fact as we now look at the things we are grateful for.
And whatever you do, whether in word or deed, do it all in the name of the Lord Jesus, giving thanks to God the Father through him.
Colossians 3:17
Have a terrific Thanksgiving as we shelter under God's wings and look at the blessings he has provided.