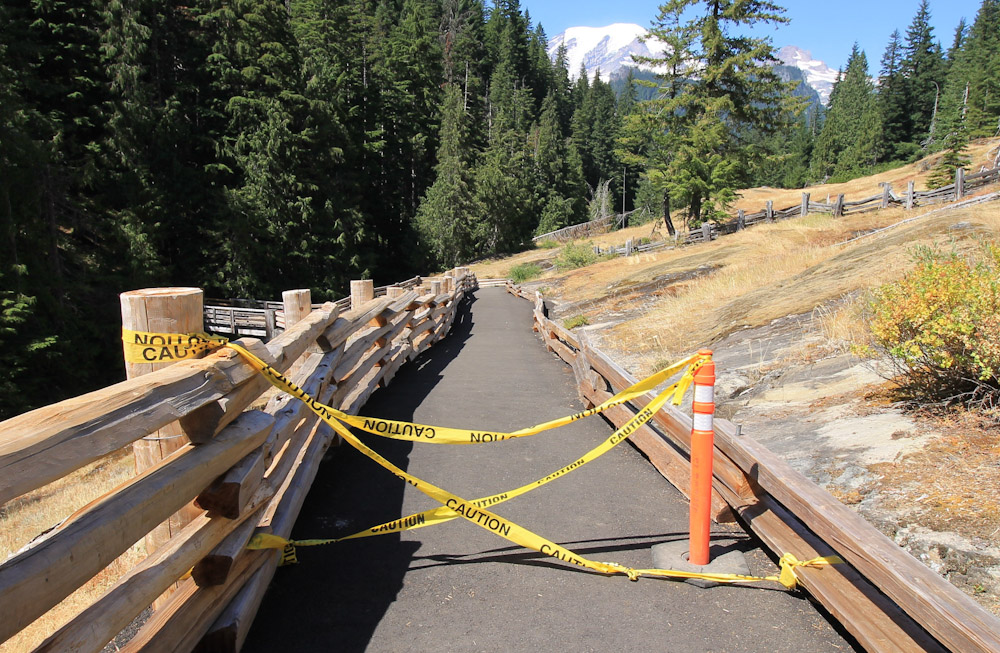 Photo and Commentary ©2020 by Cheryl Boardman
Monday, November 23, 2020
I was walking on a trail in Mount Rainier National Park when I came across this warning that the trail ended and I couldn't proceed. I was approaching a bridge and I don't know exactly why the trail ended so abruptly.
It looked like the fence was being worked on and I don't know if the bridge ahead was being worked on as well. It could have been related to COVID-19 and a very narrow bridge. Whatever the reason, I had to turn around and go back the way I came.
The Bible also has warnings for us (as well as promises):
There's more: God's Word warns us of danger
and directs us to hidden treasure.
Otherwise how will we find our way?
Or know when we play the fool?
Clean the slate, God, so we can start the day fresh!
Keep me from stupid sins,
from thinking I can take over your work;
Then I can start this day sun-washed,
scrubbed clean of the grime of sin.
These are the words in my mouth;
these are what I chew on and pray.
Accept them when I place them
on the morning altar,
O God, my Altar-Rock,
God, Priest-of-My-Altar.
Psalm 19:11-14 (The Message)