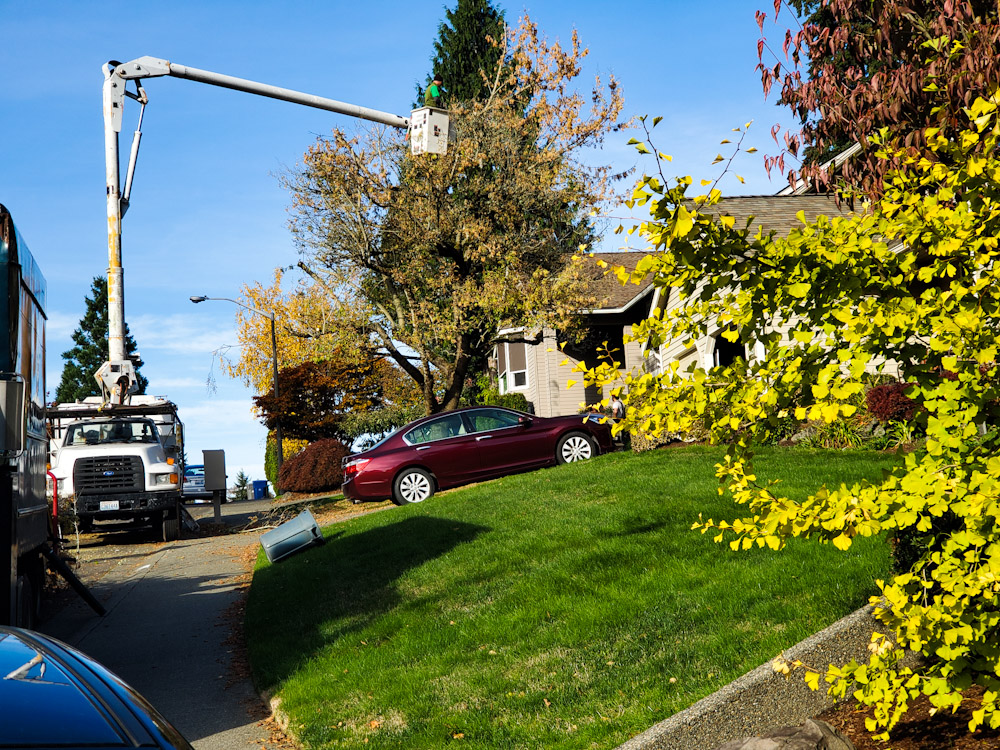 Photo and Commentary ©2020 by Maylan Schurch
Sabbath, November 21, 2020
On a sunny morning walk a few weeks back, I noticed this array of machinery at the house of the people we've come to know as the "Christmas ladies" because of their earnest attitude toward decorating for this holiday. Yet since they're scrupulous followers of the homeowners' association guidelines on not visibly celebrating the holidays too early, I was certain that the "cherry picker" towering above the maroon Honda Accord wasn't delivering a rooftop perch for Santa's sleigh.
And as I watched, I saw the green-sleeved worker sawing off, and dropping to earth, several large limbs from the tree it nestled against. I studied the tree as this happened, and it seemed to me that it hadn't been all that super-shaggy to start with. But the worker evidently knew what he was doing, because here's the result, taken this past Tuesday morning, a few days later, from a different direction. (And yes, that's a Honda Accord, but a different color. They have two!)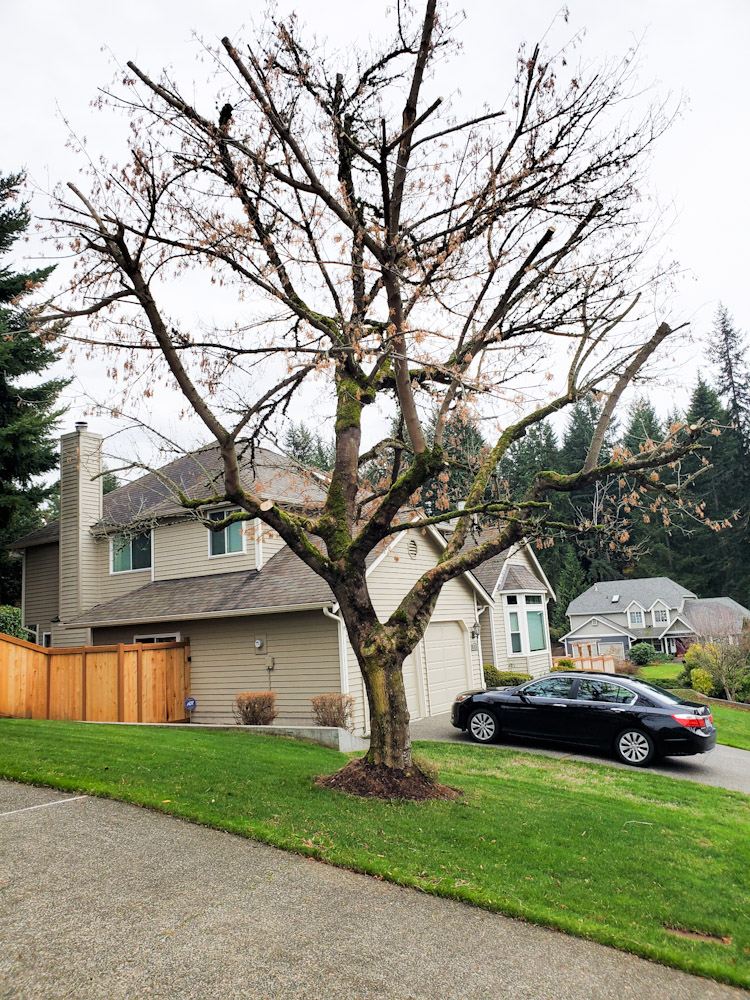 Notice how symmetrical it still looks? And notice the wide spaces between the remaining branches, allowing room for new foliage to grow?
"I am the true vine," Jesus says matter-of-factly in John 15:1-4, "and My Father is the vinedresser. Every branch in Me that does not bear fruit He takes away; and every branch that bears fruit He prunes, that it may bear more fruit. . . . Abide in Me, and I in you. As the branch cannot bear fruit of itself, unless it abides in the vine, neither can you, unless you abide in Me."
For more Bible facts about spiritual growth, click the link below: