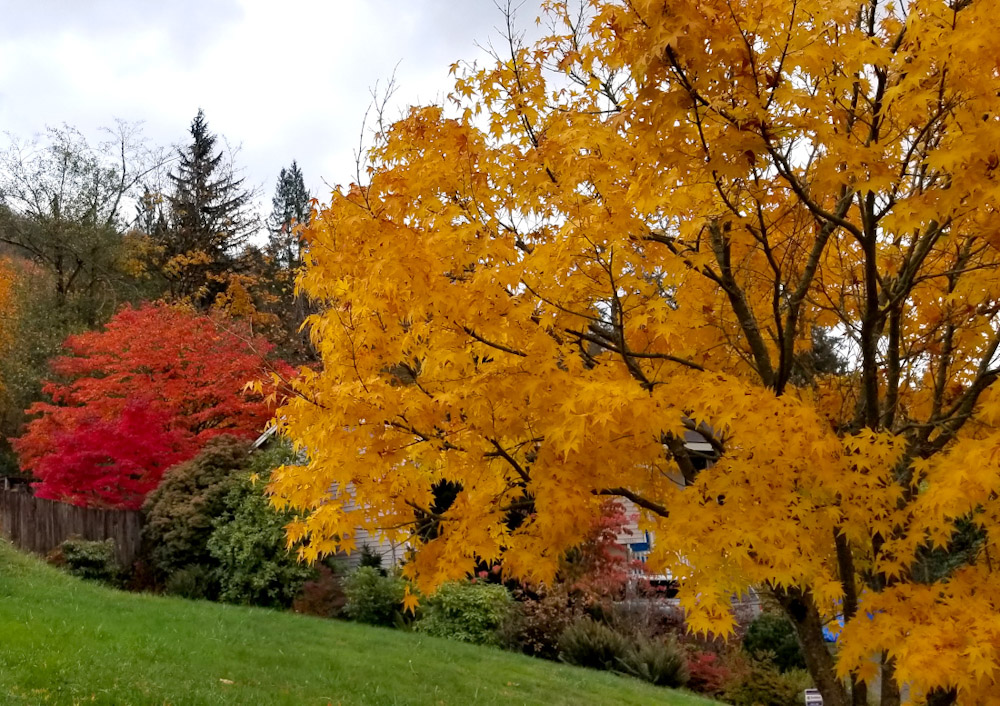 Photo and Commentary ©2020 by Russell Jurgensen
Thursday, November 19, 2020
Fortunately, I got a picture of leaves before the wind arrived to spread the color around and send people out to rake their yards. It is that season where we transfer activities from outside to indoors. It seems like a good time to think about meaningful things and to talk about how thankful we are. One of the things I am grateful for is God's love. Sometimes it is hard to focus on God's love when life is difficult. However, the Bible reassures us that we can count on the Lord.
For as high as the heavens are above the earth,
so great is his love for those who fear him;
as far as the east is from the west,
so far has he removed our transgressions from us.
Psalm 103:11
Those are some big words. It may be hard to understand now, but God will make it plain to us in the future. For now, let's share that love with the ones around us.