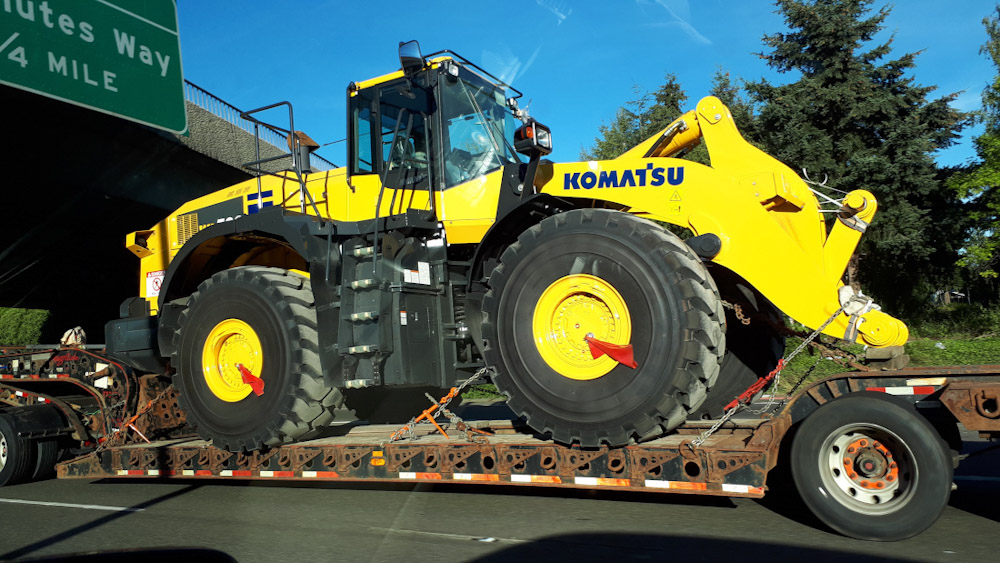 Photo ©2020 by Amber Jurgensen
Commentary ©2020 by Russell Jurgensen
Thursday, October 15, 2020
This wheel loader looks like it is heading out to do a big job. If it were returning from a big job it would not look so nice and shiny. A wheel loader usually has a giant bucket on the front for scooping material and loading a dump truck, but the bucket must be on another trailer for transportation.
While this machine is great for big jobs, I would not want to use it in my yard for small jobs. It reminds me that God gives us all jobs to do. We usually have small jobs to share the good news about Jesus to others. When we have big jobs to do, we know that God is there to work through us with his power.
Let's give God the credit for the big and little things he helps us accomplish in life.