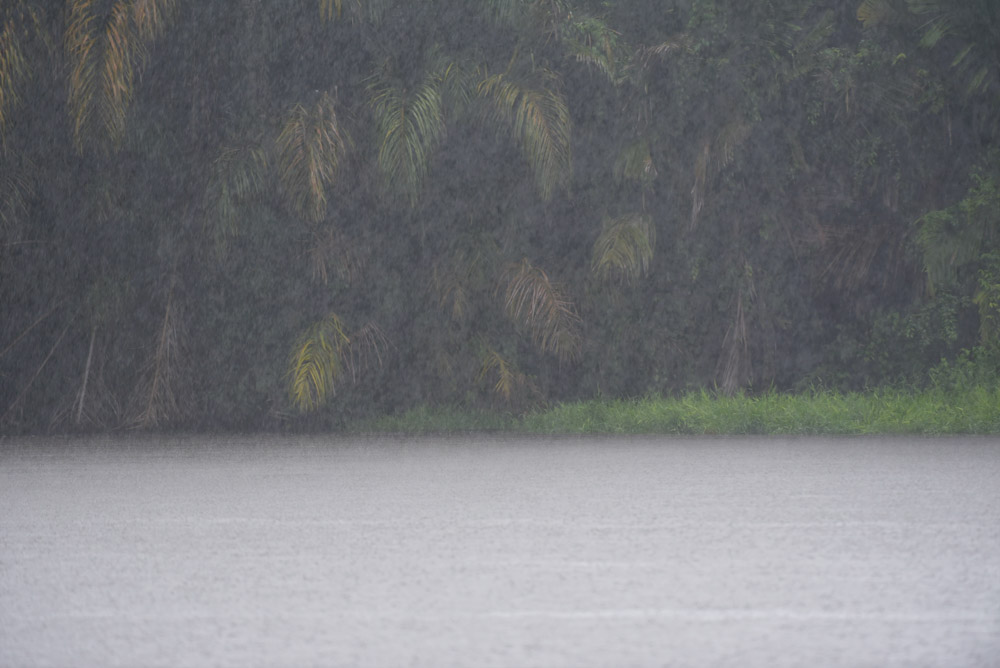 Photos and Commentary ©2020 by Darren Milam
Wednesday, October 14, 2020
I'll assume we've all been caught in a rainstorm. Maybe we didn't know the upcoming weather forecast or we were being optimistic. Out in the fresh air, hiking, biking, walking – doing something and then the heavens opened up. Before we knew it, we were caught in a downpour.
A few years back, we had the opportunity to travel to Costa Rica. An incredible adventure for anyone that enjoys wildlife. On one particular afternoon, we had gone out on a guided boat tour, tracking down birds, bugs, reptiles and all sorts of creatures. Our guide mentioned we should start heading back as it was going to rain soon. Not 10 minutes after we had returned, I took this first shot of what looks like a 'fuzzy' and out of focus shot across the river, from our resort. As you can see, the rain was pouring out of the sky. Not a minute or two later, I captured this second image of a different group of bird watchers. It's clear their guide hadn't been so quick to return and the passengers were experiencing the results.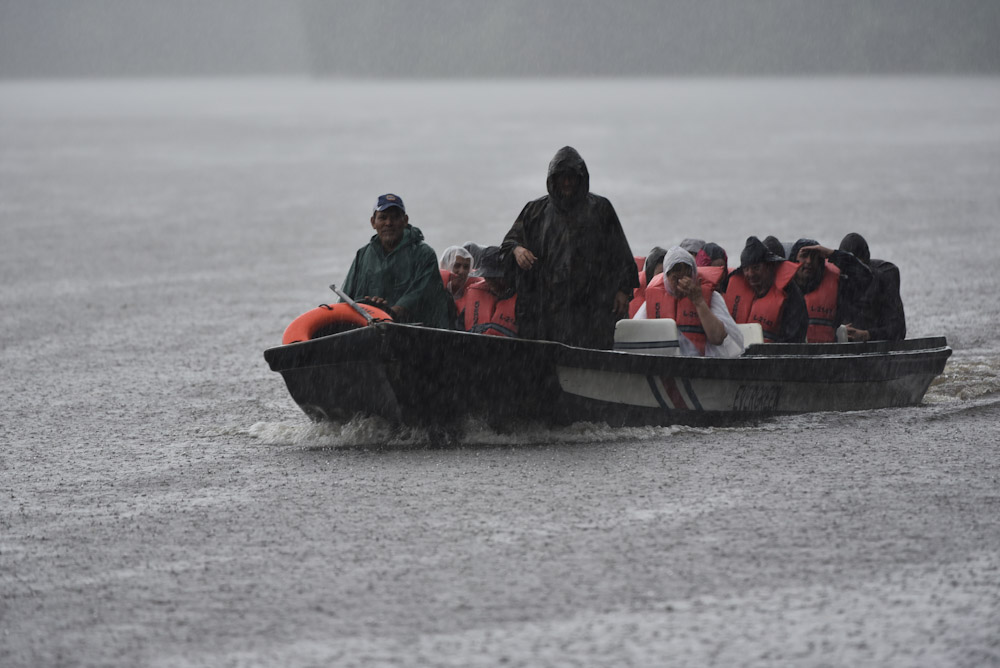 Literal rain can do amazing things for the land it lands on. Figurative "rain" can have an even bigger impact on our spiritual growth. A couple of verses in the book of Joel record a time where a celebration was happening, as God was giving His people what they needed. I like these verses from The Message version:
Joel 2:21-24
Fear not, Earth! Be glad and celebrate!
God has done great things.
Fear not, wild animals!
The fields and meadows are greening up.
The trees are bearing fruit again:
a bumper crop of fig trees and vines!
Children of Zion, celebrate!
Be glad in your God.
He's giving you a teacher
to train you how to live right—
Teaching, like rain out of heaven, showers of words
to refresh and nourish your soul, just as he used to do.
And plenty of food for your body—silos full of grain,
casks of wine and barrels of olive oil.
I really like the line "like rain out of heaven, showers of words to refresh and nourish your soul…". When I read those words, I want to pray that God will allow His words, His guidance, to pour down on me. Just like the passengers of that boat in Costa Rica – let the rain drench everything. Allow God to cover everything that needs to be covered. Let it rain!