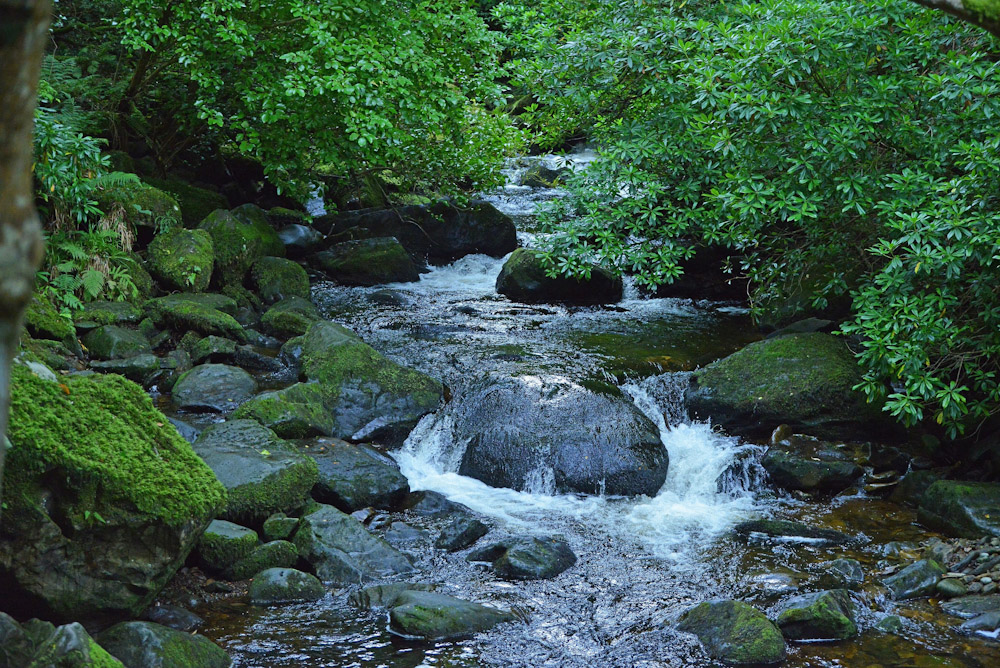 Photo and Commentary ©2020 by Robert Howson
Tuesday, October 13, 2020
Beauty should never be ignored, even in the commonplace. Writer Annie Dillard echoes this thought when she alludes to the "splendor of the ordinary." We were reminded of this as we toured along the Ring of Kerry, a picturesque drive in the southwestern portion of Ireland which featured views of rugged mountains, scenic lakes, and charming towns. Not long after entering Killarney National Park, we saw a road sign which induced us to take a short hike to Torc Falls. The brief walk which ensued did reward us with views of the falls which prompted us, along with other tourists, to take out our camera and shoot away. Yet, while the falls was certainly worthy of our attention, the less spectacular setting downstream was the scene I was drawn to. Somehow, it reflected the lushness of the setting in a way the spray and falling waters could not.
Writing towards the end of the 19th century, Ellen White penned these words: "…He who has clothed the earth with a living carpet, and beautified it with lovely flowers of every shade and variety, would have His children appreciate His works, and delight in the simple, quiet beauty with which He has adorned their earthly home." (The Review and Herald, October 27, 1885) I like that depiction of this scene, simple, quiet beauty.