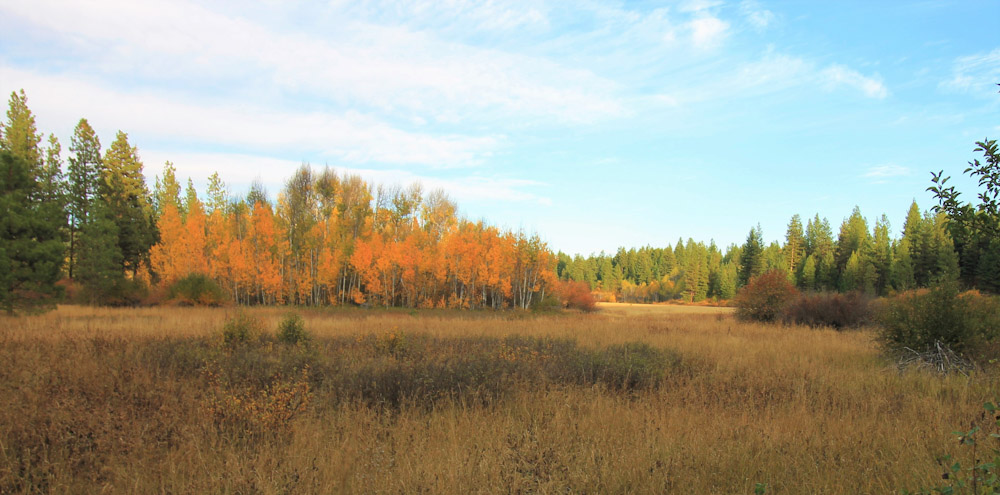 Photo and Commentary ©2020 by Cheryl Boardman
Monday, October 12, 2020
I went to see the Camas Meadow last weekend. I had been up there the week before and had seen that the trees were starting to change color but they weren't at their peak at that time. Prior to that I hadn't been up there for quite a while as most of the flowers stopped flowering several months ago.
There were definitely big changes in one week and the leaves will soon fall if they haven't already with the recent rain.
Sometimes it's good to just "step out of the traffic" as The Message puts it and take a look at the evidence of our Creator all around us.
Attention, all! See the marvels of GOD!
He plants flowers and trees all over the earth,
Bans war from pole to pole,
breaks all the weapons across his knee.
"Step out of the traffic! Take a long,
loving look at me, your High God,
above politics, above everything."
Psalm 46:8-10 (The Message)