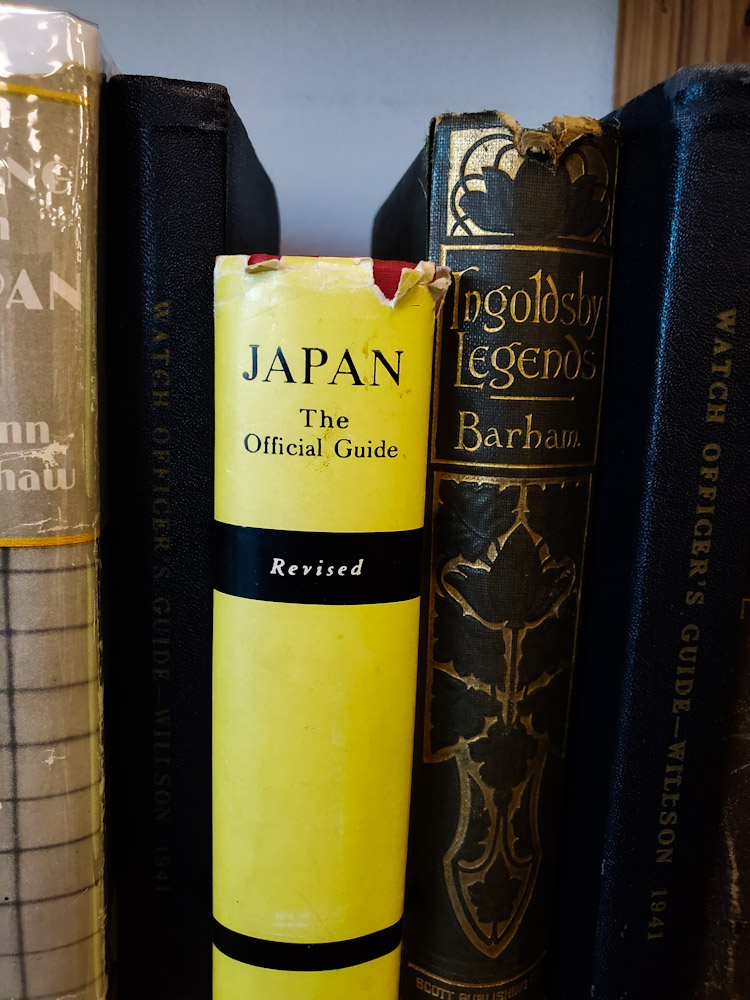 Photo and Commentary ©2020 by Maylan Schurch
Sabbath, September 26, 2020
A couple of weeks back during a trip to a used-book store, I peered over my facemask-hem at this shelf of volumes. The bright Japan: The Official Guide caught my attention.
As I studied the title, I mentally murmured, "Official Guide?" Yeah, right. This is probably not much more than a tourist handbook put out by a company with nothing to do with the country it's describing.
But then I opened the book's front cover and looked at the title page. I discovered that this indeed was about as "official" as you can get. And I got confirmation when I looked it up online. The photo there (with this same yellow cover) leads me to a link which says that it was published in 1966 by the Japan National Tourist Organization. (A later edition, with a red cover, came out in 1975.)
I've never been to Japan, but if I were to travel there and planned to spend any time at all, I'd probably pick up a recent edition of this kind of book, compiled and published by people who live right there and know what they're talking about.
Which of course brings to mind the Bible. Endless human philosophies have tried to make sense—often from  a time far removed from when the events it describes were written—of the meaning of life. But a much safer source of this kind of truth is the "official guide" written under the Holy Spirit's guidance by 1600 years' worth of people who actually went through the experiences.
If you'd like to review some of what Heaven's "official guide" has to say about itself, click the link just below.