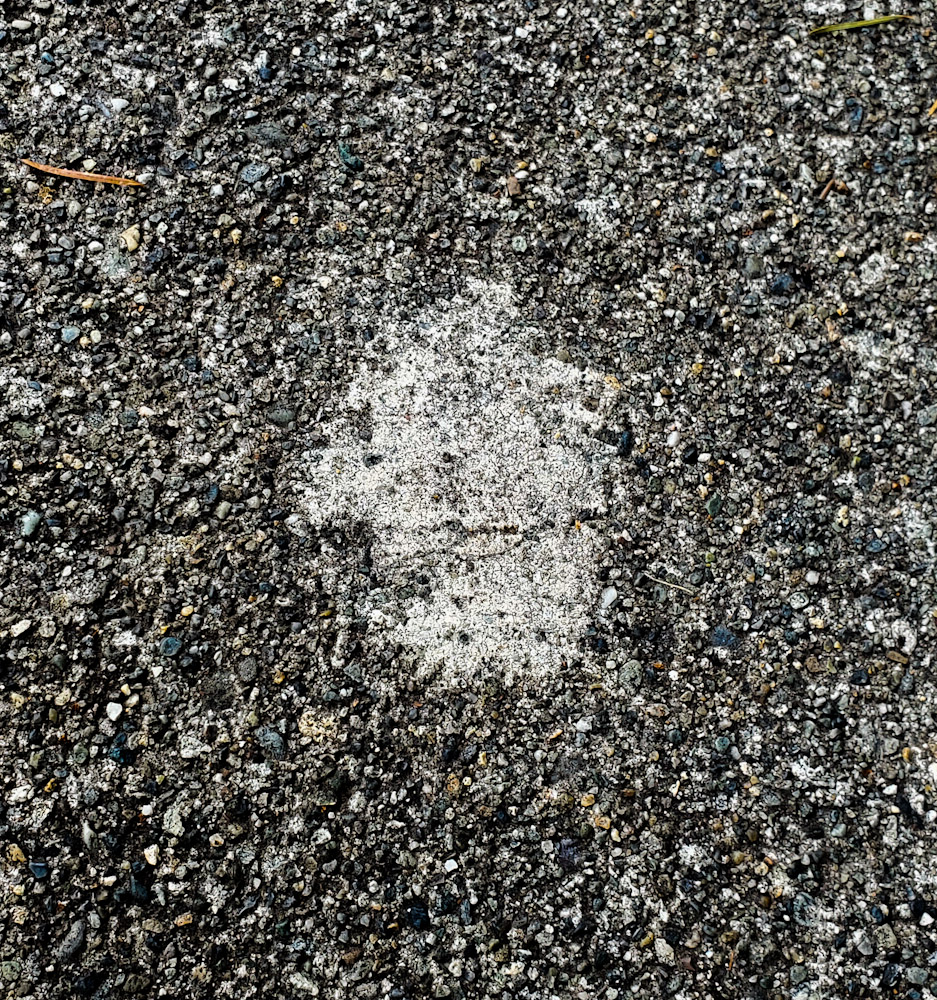 Photo and Commentary ©2020 by Maylan Schurch
Friday, September 25, 2020
This past Monday on our morning walk, Shelley spotted this little paint-splotch on the sidewalk ahead of us. "Look!" she said. "A little man!"
"That looks like the devil," I told her. "I did a photo parable blog on him a long time ago."
We moved into our neighborhood in 2005, and it wasn't long afterward that I spotted this splotch, back then very crisp and clean. In fact, if you're having a hard time spotting the devil, here's the same photo over which I've drawn an outline.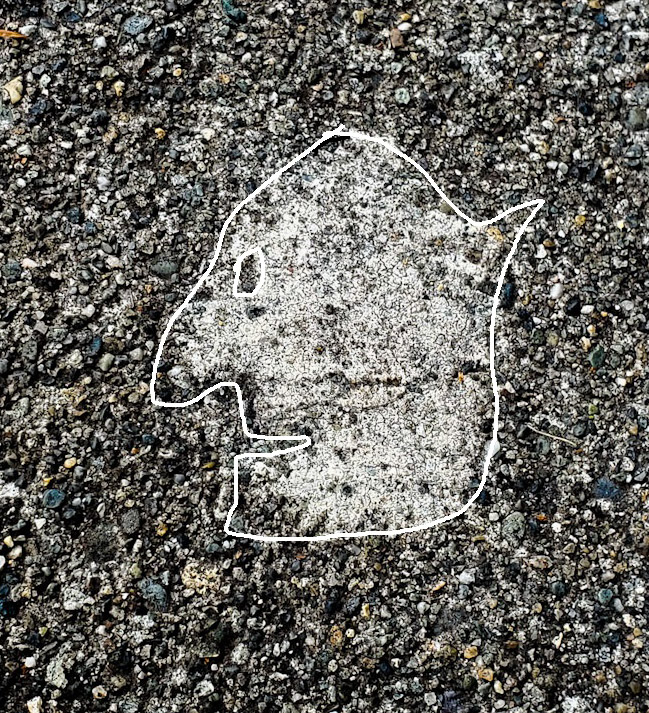 Take away the outline and it's hard to see the ol' devil by now, isn't it? Of course, this isn't true of the real Satan. As one of my friends once said, "He's alive—and unwell!" Yet even though it doesn't seem as though he's fading, he is, and he knows it.
The Bible doesn't waste very many of its 750,000 words on the devil. But it clearly reveals his rise and his eventual fall. For some very eye-opening yet encouraging Bible passages about him—including his resounding and desperately longed-for defeat–click the link just below.