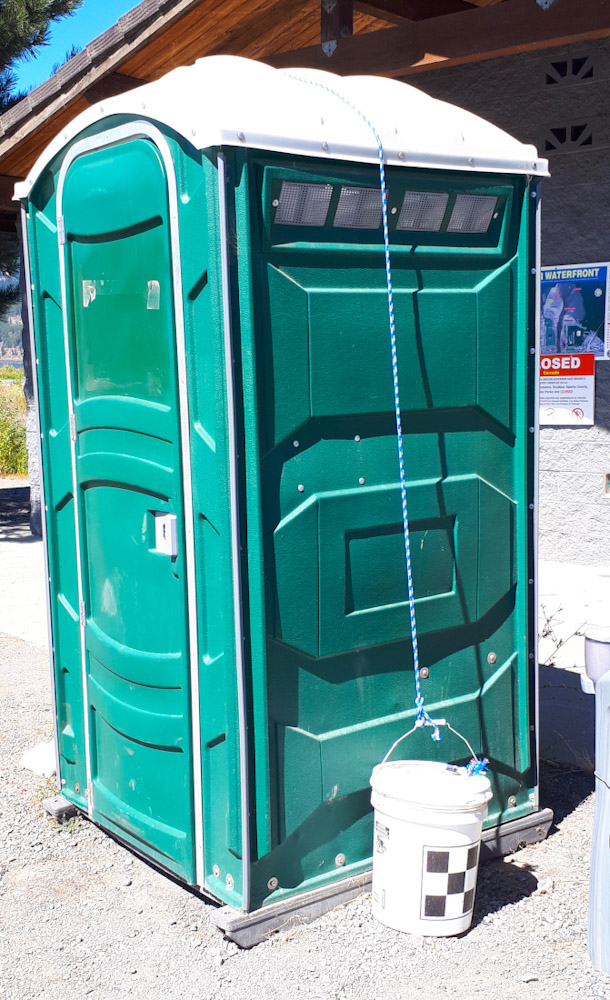 Photo and Commentary ©2020 by Russell Jurgensen
Thursday, September 24, 2020
The wind through the Columbia Gorge at Hood River attracts kiteboarders and windsurfers. The wind also causes problems for outhouses as evidenced by the buckets of rocks holding this outhouse down. On this day, we had to be careful of our balance with a stiff wind blowing.
We cannot see wind, but we can feel it and we can see its effects. Jesus pointed out how that is what it is like when God works in us.
The wind blows wherever it pleases. You hear its sound, but you cannot tell where it comes from or where it is going. So it is with everyone born of the Spirit. John 3:8
Let's let the power of God work through us as we strive to follow him in our everyday activities.