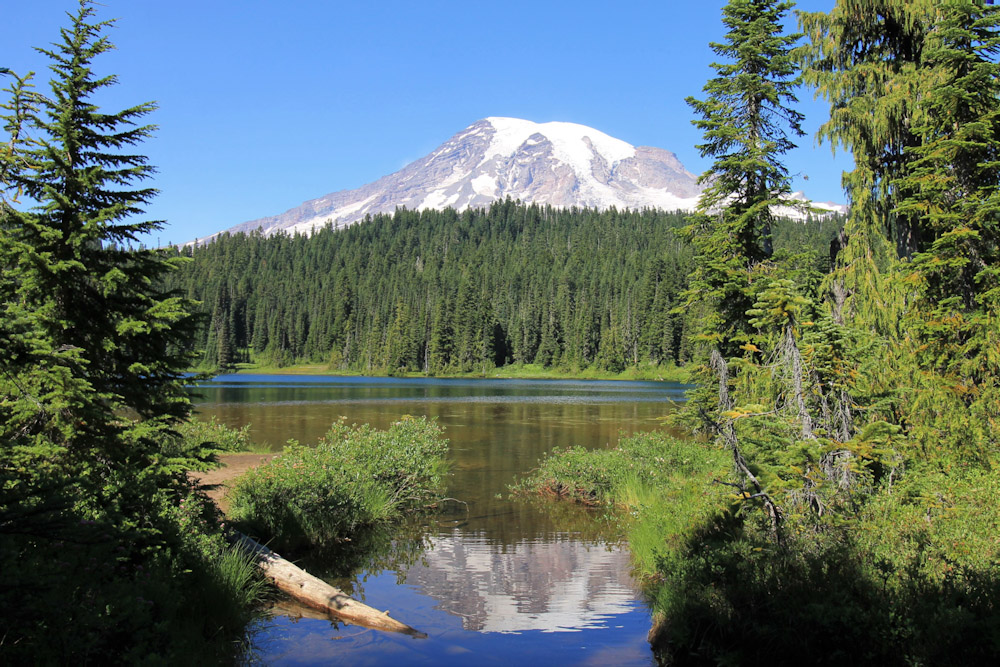 Photo and Commentary ©2020 by Cheryl Boardman
Monday, September 21, 2020
At 14,411 feet, Mount Rainier is Washington State's tallest mountain. It's the mountain on the state license plates and when it is out, you know it's out!
I happened to catch it on a day when it was out in this picture. (I've been to the park before when I was lucky to get one tiny glimpse of part of the mountain for just a very brief amount of time for a whole day!) At certain times of the year, you can go for weeks without seeing it from the Seattle area.
If it's out when you go there, it is very likely that you will be awestruck with the beauty of the mountain and its surroundings and its vegetation. You feel that you are part of something that is so much bigger than you.
I like this psalm about our Creator:
Come, let's sing for joy to the LORD.
Let's shout praises to the Rock who saves us.
Let's come to him with thanksgiving.
Let's sing songs to him,
because the LORD is the great God,
the great King over all gods.
The deepest places on earth are his,
and the highest mountains belong to him.
The sea is his because he made it,
and he created the land with his own hands.
Come, let's worship him and bow down.
Let's kneel before the LORD who made us,
because he is our God
and we are the people he takes care of,
the sheep that he tends.
Psalm 95:1-7 (NCV)