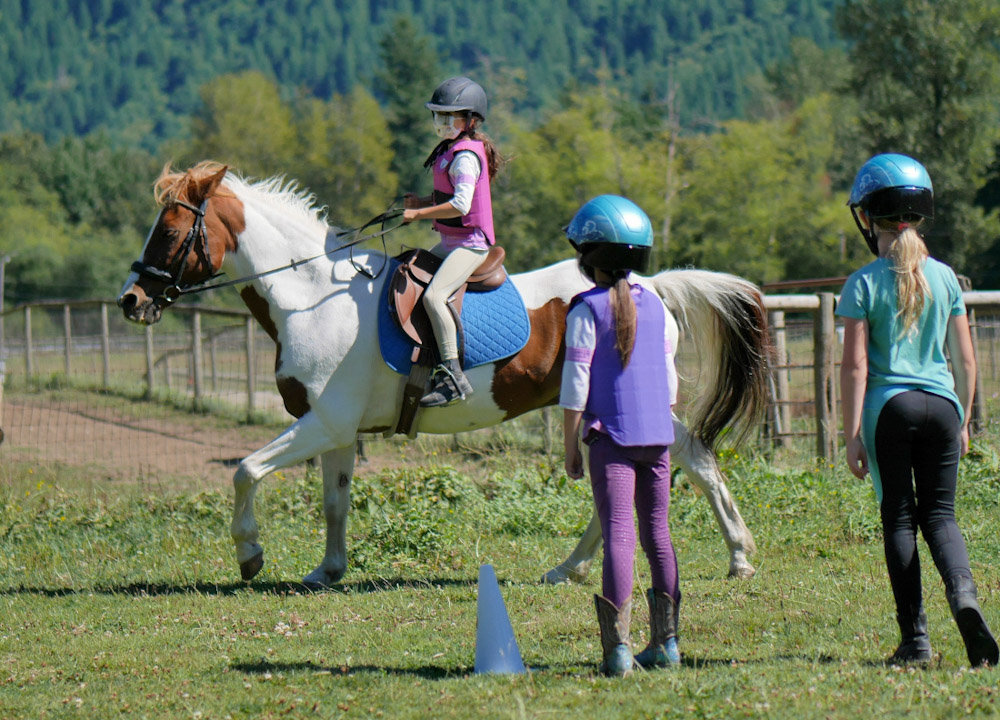 Photo ©2020 by Chelsea Jurgensen
Commentary ©2020 by Russell Jurgensen
Thursday, September 10, 2020
On this day at a horse farm it was the students' turn to help teach the riders. As a student rode, the other students called instructions and encouragement to help the rider along. I'm sure this rider felt there were plenty of helpers.
It might be like that in life. On one hand, it could seem to be a burden to help everyone who came along. If we only looked out for ourselves, it would get lonely. Every other person would only be looking out for themselves as well.
On the other hand, if everyone looked out for others, we would see plenty of helpers to ease our difficulties. It may even seem that we get more help than we ever gave.
Let's resolve to love others as we love ourselves and see how it can change our perspective.