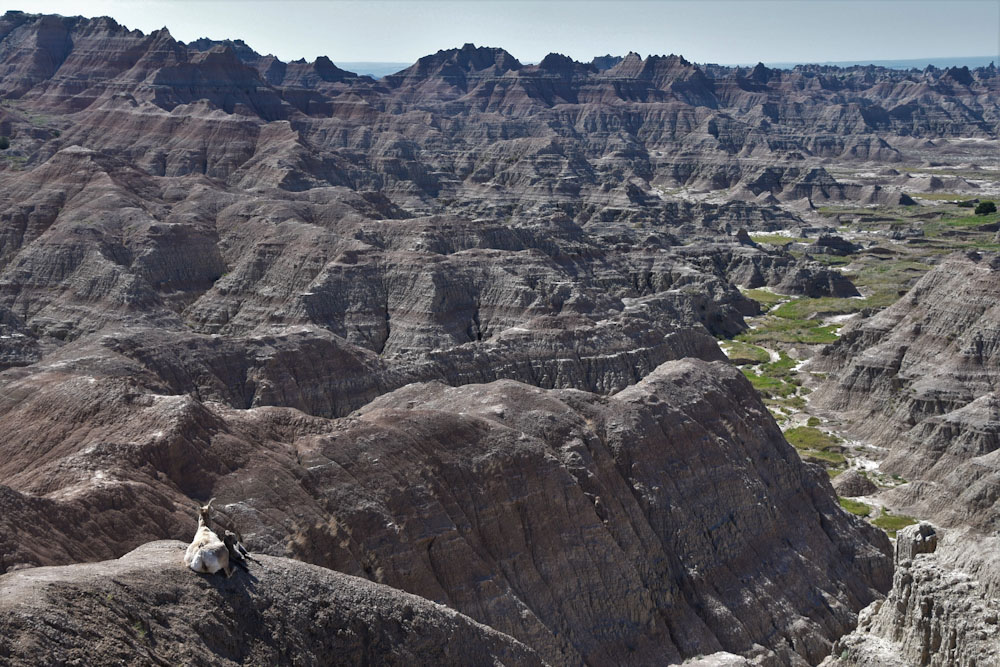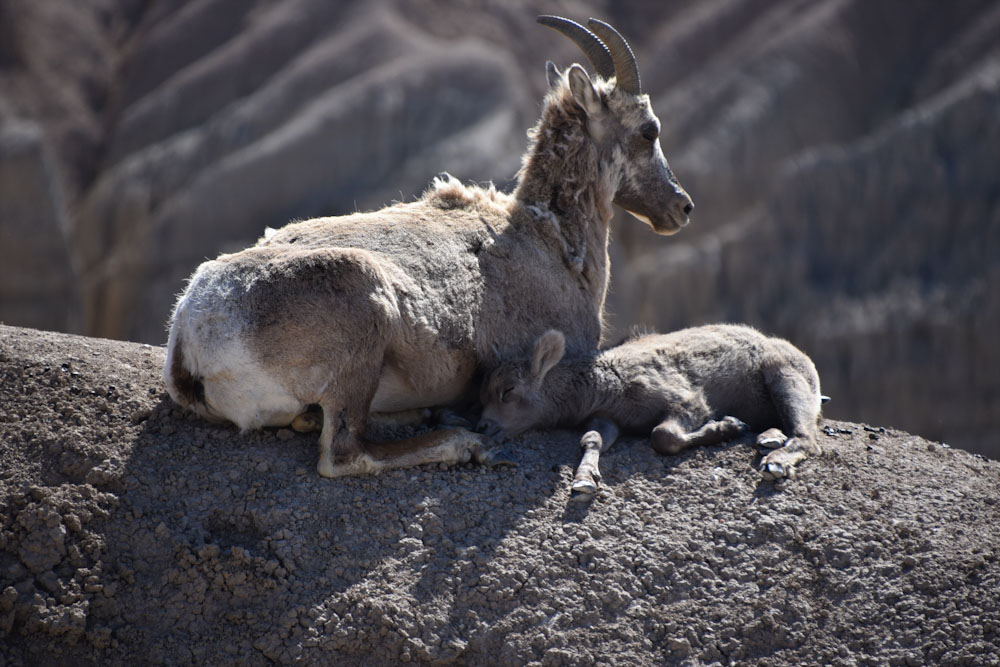 Photo and Commentary ©2020 by Darren Milam
Wednesday, July 8, 2020
On a recent road trip that took us through South Dakota, we had a chance to go to the Badlands National Park. As you can see, we were able to come across some wildlife during our visit. These are two Bighorn sheep. By the looks, I am fairly certain we have a mother and her baby. If the little one is female, she will stay with her mom for the rest of her life. If, however, it's male he will leave and seek life on its own after about 3 years. Regardless of the gender of the bighorns, living in the national park is an easier life, as they are much safer inside the park, versus outside. They only have to fear disease or accidents (climbing/falling on the steep rocks). Inside the park, there are basically zero predators to be concerned about.
When I saw this specific scene, I saw the mom being mindful of her surroundings (even though she closed her eyes for a bit) and we see her little one, relaxed, feeling completely safe and able to find respite in the shade of its mother's shadow. The good news is, when you combine the lack of predators and the motherly instincts, this little one is well protected and should survive for many years.
When we think of our own existence, we don't necessarily have the luxury of having a protective "fence" surrounding us nor do we have a parental figure keeping watch over us and providing that "shade." Or do we? It's true we live on a sinful planet and we aren't always protected from 'predators', day in day out. That said we do have safe places we can utilize. We have our homes, where we can ensure the "fence" is up and can keep safe things in and predators out. We can surround ourselves with like-minded Christians – another layer of fencing. Our Creator is absolutely our parental protector. He sees the dangers. He sees the pitfalls. He keeps watch over us. We can give our concerns to Him and have that much needed respite in His shadow. Just like the good news for the little furry one sleeping next to her mom, we have even greater Good News. We have the promise of protection and guidance while we are surviving planet Earth and more importantly, we have the promise of COMPLETE protection for all eternity just by accepting the gift God has given to us.