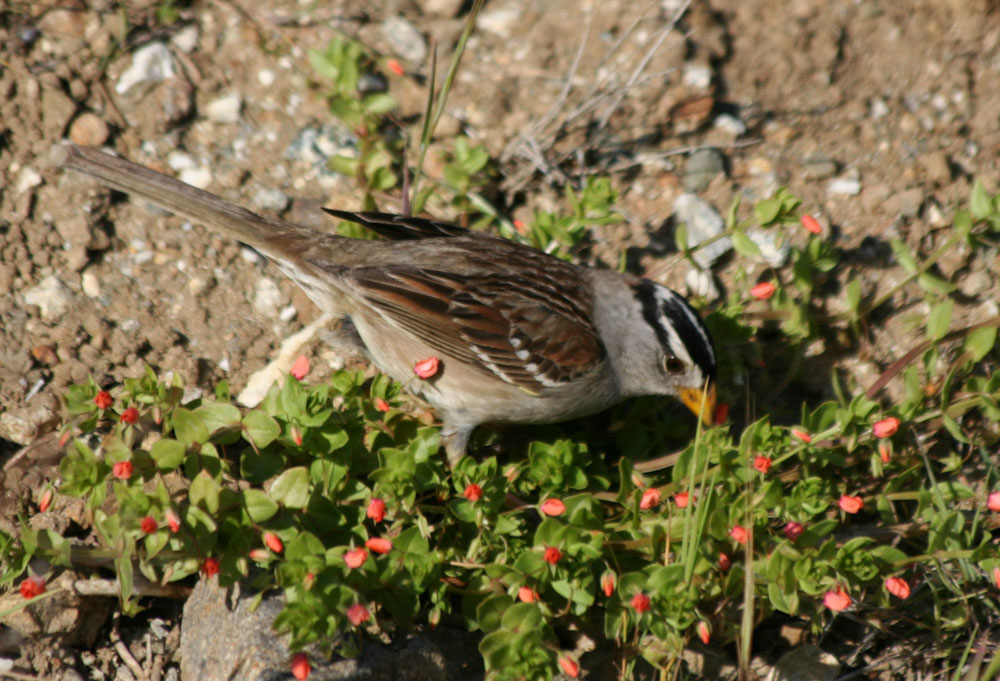 Photo and Commentary ©2020 by Cheryl Boardman
Monday, July 6, 2020
This photo is of a white-crowned sparrow. I had stopped to look at some flowers at the side of the road and found this little bird. Sparrows are so common and so much a part of the scenery that we often don't even notice them.
I've been in a telephonic Bible study during the past couple of months and we have been going through Matthew. Yesterday, we discussed part of Matthew 10 and I really liked these verses which show our value to God. Jesus was talking to the disciples and He said:
Two sparrows cost only a penny, but not even one of them can die without your Father's knowing it. God even knows how many hairs are on your head. So don't be afraid. You are worth much more than many sparrows.
Matthew 19:29-31 (NCV)
One of the comments in the class was that, at the time, a penny was equivalent to about 1/16th of a day's wage.