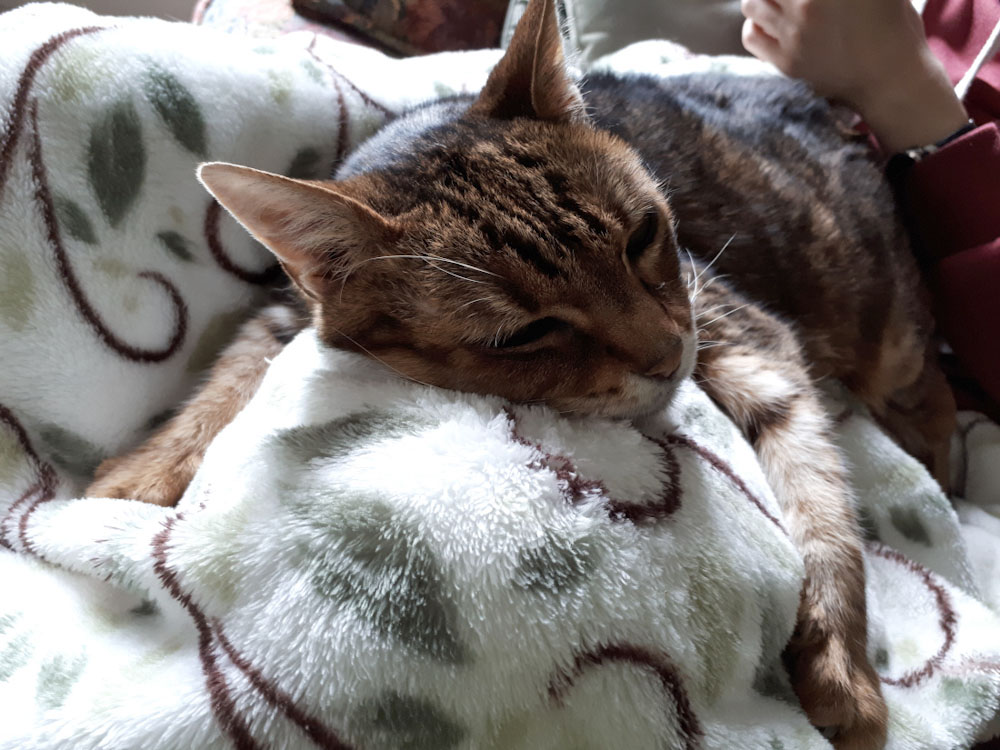 Photo and Commentary ©2020 by Russell Jurgensen
Thursday, July 2, 2020
Our cat seems to constantly be in search of a soft comfortable spot. Not every seemingly good place is acceptable and he is kind of picky. However, when he finds a truly soft spot he takes advantage like he took the opportunity to crash on this blanket.
The Bible is kind of like that where it provides some soft landing spots we can keep coming back to. One of them is Philippians 4:6.
Do not be anxious about anything, but in every situation, by prayer and petition, with thanksgiving, present your requests to God. And the peace of God, which transcends all understanding, will guard your hearts and your minds in Christ Jesus.
Continue reading at https://www.biblegateway.com/passage/?search=Philippians+4&version=NIV