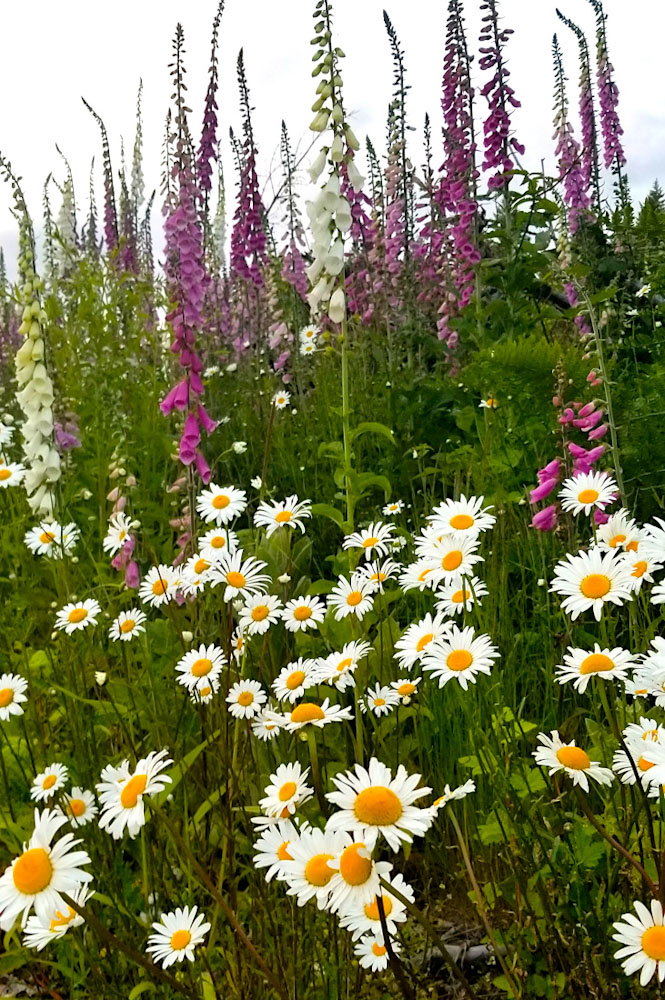 Photo and Commentary ©2020 by Russell Jurgensen
Thursday, June 25, 2020
If your experience is similar to mine you probably know family and friends who are going through intense difficulties and you might face a few overwhelming challenges yourself. So I thought I would share these mountain flowers with you.
This whole area was logged last year leaving brown humps of dirt and piles of discarded logs and brush. It is interesting that in just one season, flowers jumped at the opportunity and covered nearly the whole hillside.
Hold close to God's promises and keep your spirits up with humor and love for those around you even as we face major problems. I hope that your life can also be filled with color and blessings as mine has just like these flowers covered the hill.