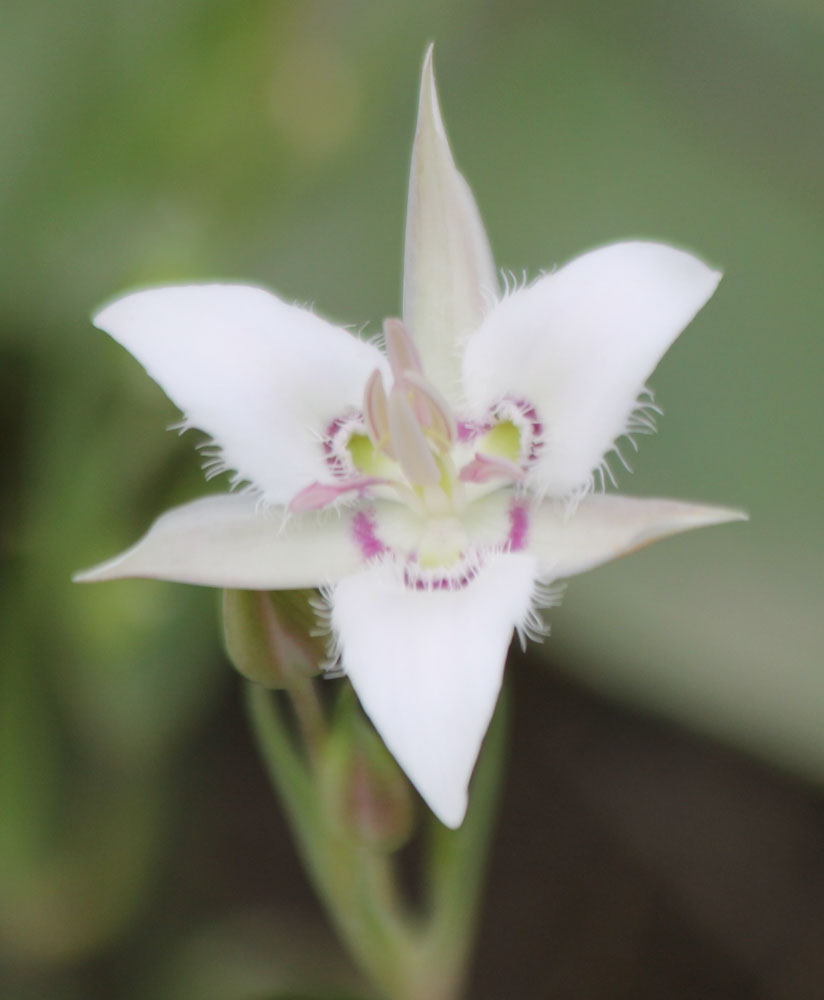 Photo and Commentary ©2020 by Cheryl Boardman
Monday, June 22, 2020
This photo is of a new (to me) lily called Lyall's Mariposa or Lyall's Star Tulip (calochortus lyalli). Mariposa is Spanish for butterfly and these flowers can look just as colorful as some butterflies and sway in the breeze creating movement like a flitting butterfly. They grow on the east side of the Cascades in Washington and their range extends from Southern Washington to Southern British Columbia.
I had read about a location where they were supposed to be found but I didn't know when they bloomed so I was pleasantly surprised to see them last weekend when I went to check what was blooming in the area.
This is a time when there is a lot of turmoil in this country and in the world. People are having economic difficulties, the pandemic is still ongoing and worsening in some parts of the country and the future is uncertain. It's a good time to reflect on one of my favorite sections of Matthew which talks about the futility of worry. (I use it a lot because I like what it says and because I love wildflowers and there are a lot of beautiful wild lilies out there!)
You cannot add any time to your life by worrying about it.
"And why do you worry about clothes? Look at how the lilies in the field grow. They don't work or make clothes for themselves. But I tell you that even Solomon with his riches was not dressed as beautifully as one of these flowers. God clothes the grass in the field, which is alive today but tomorrow is thrown into the fire. So you can be even more sure that God will clothe you. Don't have so little faith! Don't worry and say, 'What will we eat?' or 'What will we drink?' or 'What will we wear?' The people who don't know God keep trying to get these things, and your Father in heaven knows you need them. Seek first God's kingdom and what God wants. Then all your other needs will be met as well. So don't worry about tomorrow, because tomorrow will have its own worries. Each day has enough trouble of its own.
Matthew 6:27-34 NCV
When Jesus was talking to the disciples about what they could expect would happen, He told them:
"I told you these things so that you can have peace in me. In this world you will have trouble, but be brave! I have defeated the world."
John 16:33 NCV