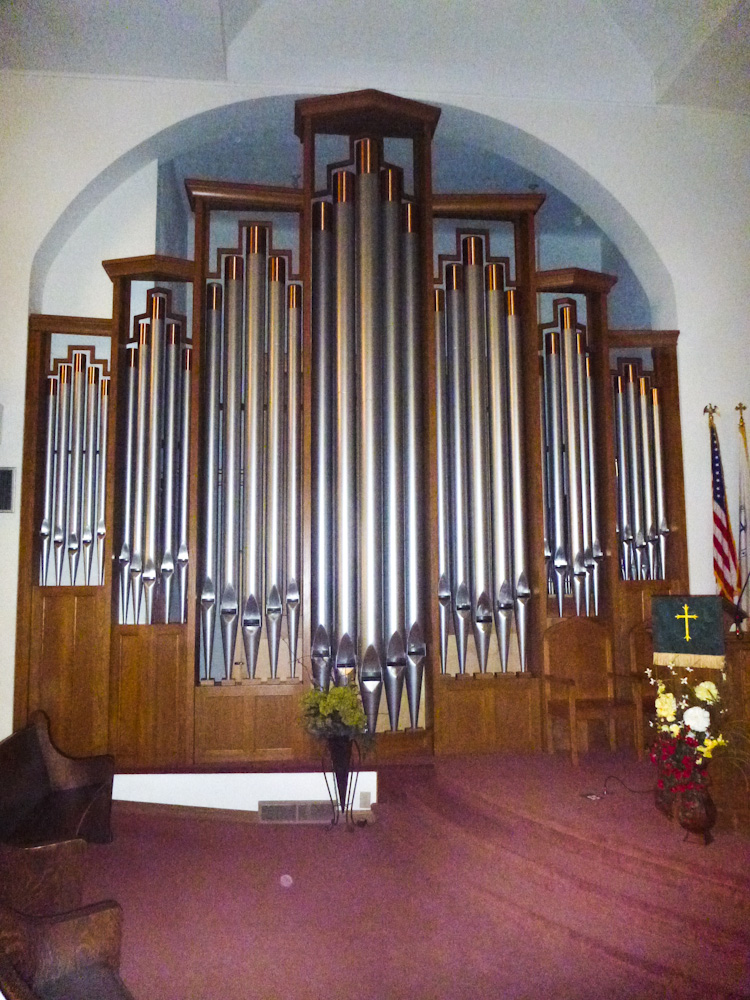 Photo and Commentary ©2020 by Maylan Schurch
Sabbath, May 30, 2020
I'm not sure where I snapped this photo of these organ pipes, but it had to be somewhere in South Dakota, probably in my home town—or a town near there—during a trip Shelley and I took there a few years ago.
A pretty impressive set of pipes for a small prairie church, right? And I know that behind those pipes are a large number of smaller pipes which you can't see. So when the organist's fingers descend on the keyboard, an unmistakable and powerful chorus emerges, and hearts are lifted heavenward.
Think about it from the point of view of one of these pipes. All week long, it stands silently and waits for the worship service. But on Sunday morning, the organist arrives and begins to play. None of the pipes has control of when it will sound. No freelancing—that would be chaos! Each awaits the will of the well-trained musician, whether the service is a funeral, or a Christmas or Easter celebration, or the ordinary weekly worship.
Have you ever felt like an organ pipe? It's a really simplistic thing to say, but basically, each Christian is only one part of an entire, functioning organism. Paul uses the parable of a body rather than a church organ, but the principle is the same. Working in harmony with the rest of the "body," important things can be efficiently accomplished.
To read some exciting Bible wisdom about gifts God has given us, click the link just below.