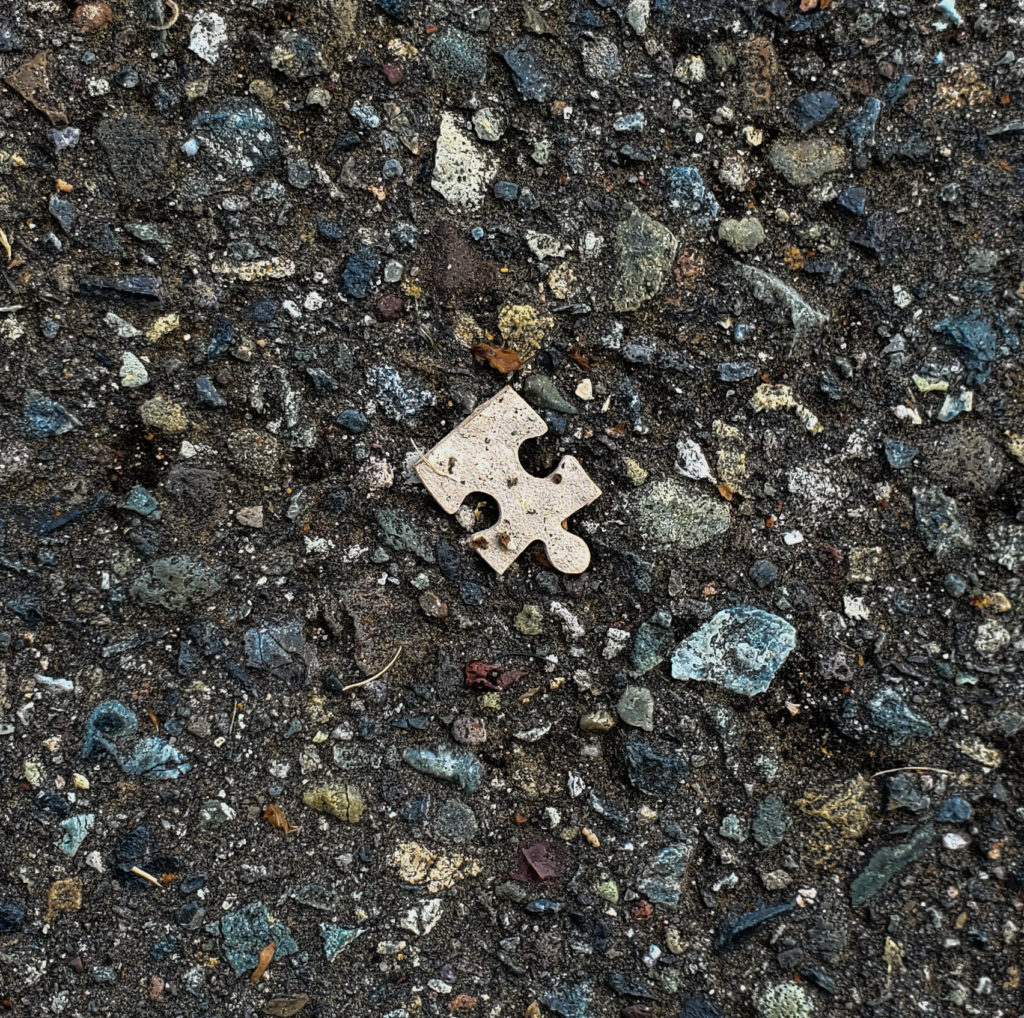 Photo and Commentary ©2020 by Maylan Schurch
Sabbath, May 23, 2020
Shelley is the puzzle-fiend in our household, not me, but I still gave an internal gasp when I saw this missing piece at the side of a street during a walk Monday morning. Somewhere, probably in a box or maybe even laid out on a card table, is beautiful scene with a hole in it. And if that puzzle is indeed on display, the average eye quickly notices the gap, and the general beauty is marred. This is the back of the piece, so we don't even know whether it was prominently part of a color section, or a muted background. But its absence is observed.
Have you ever thought of the seventh-day Sabbath as a missing puzzle-piece? "The law of the Lord is perfect," David sang, and "The commandment of the Lord is pure" (Psalm 19:7, 8). But if a Christian looks at the Ten Commandments stone tablets and ignores the one in the center—which has more words and more details than any of the others—isn't that like a missing puzzle piece, which distorts the rest of the picture?
I love the Sabbath. Its invitation to profound rest is healthy for my body, my mind, and my soul. Created in Eden before there was any sin or even any Jewish race (Genesis 2:2, 3), and celebrated by Jesus and the apostles, it's the final commandment that our desperate planet needs to turn our hearts more fully to our Creator.
To read more of what the Bible says about the Sabbath, click the link just below: