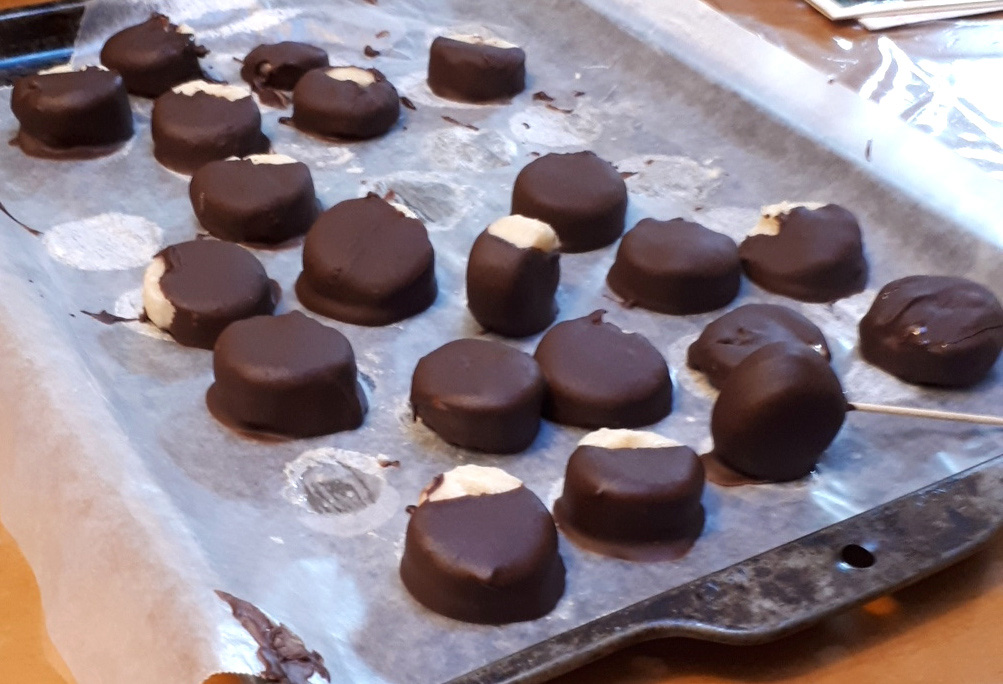 Photo ©2020 by Amber Jurgensen
Commentary ©2020 by Russell Jurgensen
Thursday, May 21, 2020
Staying home has some silver linings. I hear that more people are turning to baking or making things like these chocolate dipped bananas my daughter made. Just look at the baking aisle at the store to see that flour is in high demand. Not everyone may have the same taste for chocolate, but I believe it is safe to say that most people like some sweetness.
May the God who gives endurance and encouragement give you the same attitude of mind toward each other that Christ Jesus had, so that with one mind and one voice you may glorify the God and Father of our Lord Jesus Christ. Romans 15:5
Whether it is through making treats or calling friends, let's endeavor to glorify the Lord through sweet interactions with others.