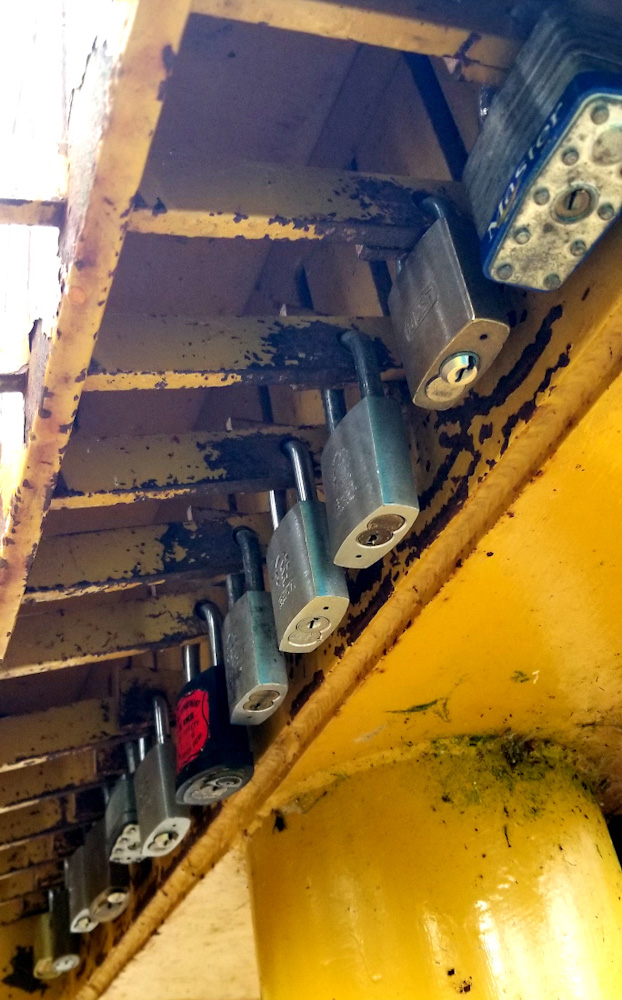 Photo and Commentary ©2020 by Russell Jurgensen
Thursday, March 26, 2020
This gate lock box on an access road seems like maybe someone thought that the more locks the better. I can imagine the poor owner coming home late at night and needing to unlock twelve different locks with twelve different keys. Although it turns out that each lock must belong to a different person. Each person can have their own key and open just one lock to open the gate. It must be easier than having one lock and passing out many keys.
We might treat religion like a series of locks that will ensure our salvation. It would not be right to think that if we precisely follow a list of twelve regulations we will be saved. Instead Jesus provides us with just one key to salvation.
Therefore Jesus said again, "Very truly I tell you, I am the gate for the sheep. All who have come before me are thieves and robbers, but the sheep have not listened to them. I am the gate; whoever enters through me will be saved. They will come in and go out, and find pasture. The thief comes only to steal and kill and destroy; I have come that they may have life, and have it to the full." John 10:7
When we choose Jesus and His salvation, the more we will want to follow His principles and we will want to do good and right things for others. Stay safe and may you have the peace that the Lord provides.