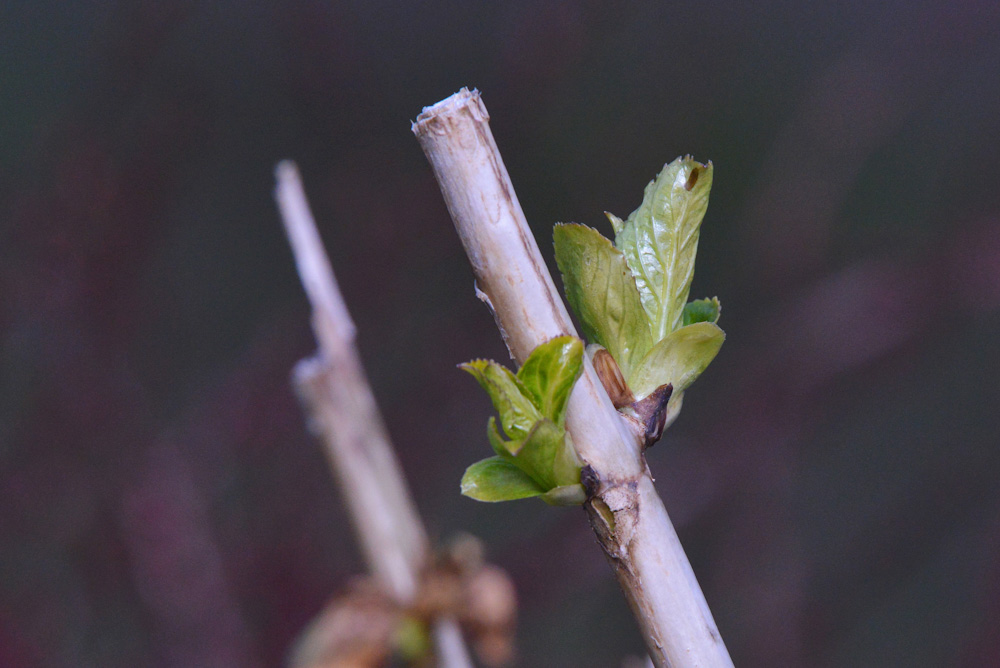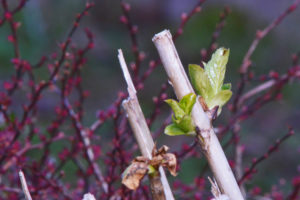 Photo and Commentary ©2020 by Robert Howson
Tuesday, March 24, 2020
A walk around the neighborhood revealed an example of a truth Christ spoke of in John 15:2. You remember His story there of the vine and the branches; of how we must be connected to Him in order to have life. In this story He used an illustration that was clear to all who labored in the vineyards of that time. "Every branch in Me that bears no fruit, He takes away. And every branch that bears fruit, He prunes, that it may bear more fruit." (MEV) While relatively few of us today make our living as did the farmers of Christ's time, we can still understand, at least to a degree, the import of His words concerning the need and importance of pruning.
Apparently my neighbor did. Sometime earlier in the season after the hydrangea blossoms had come and gone, he, or she, had done some serious work on the shrub along the side of their property. With clippers in hand they had seriously limited the size of their flowering shrub leaving only a limited version of its former glory. Through the winter months there was no evidence of the benefit of this action, only the barren limbs of a now miniaturized plant.
But walking past their place the other day revealed these home gardeners must have understood what He was talking about. New growth had begun to appear. What looked like dead sticks now showed evidence of promised life. While I may not like being pruned, even I can understand why it is beneficial. Still, it's much easier to understand when I'm the one with the clippers in hand rather than when the process is being done to me. To appreciate this means I must have confidence that the Heavenly Gardener has my best interests at heart and that He has been gardening longer than I have.