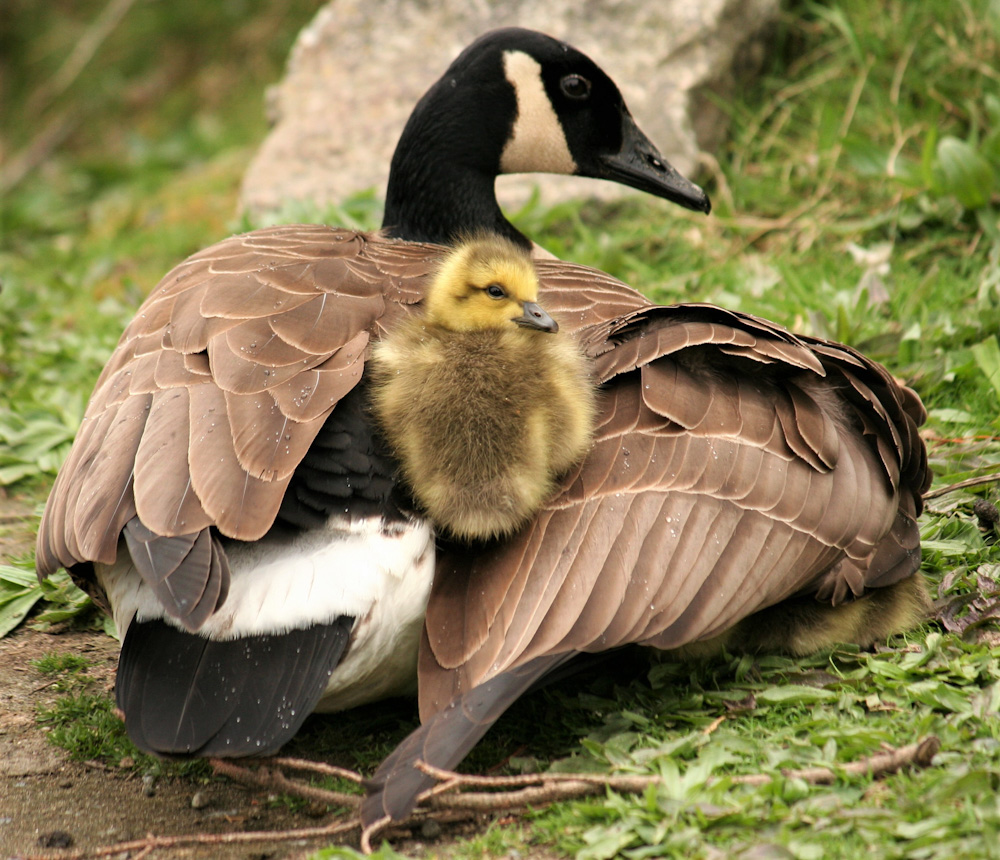 Photo and Commentary ©2020 by Cheryl Boardman
Monday, March 23, 2020
I discovered this Canada Goose one spring day several years ago at Reifel Migratory Bird Sanctuary in British Columbia. In fact, I think I did a blog back then that was probably similar to this one.
I'm using this photo again because this picture, along with the Bible verse below, seems to speak to our current climate of fear during all the unknowns surrounding COVID-19.
Just before I took this picture there were actually a whole lot of goslings out and about but when it started to rain they all (except for the one) ran under the mother's wing for protection. (I could probably do a whole different blog about the one that didn't!)
Those who go to God Most High for safety
will be protected by the Almighty.
I will say to the LORD, "You are my place of safety and protection.
You are my God and I trust you."
God will save you from hidden traps
and from deadly diseases.
He will cover you with his feathers,
and under his wings you can hide.
His truth will be your shield and protection.
You will not fear any danger by night
or an arrow during the day.
You will not be afraid of diseases that come in the dark
or sickness that strikes at noon.
Psalm 91:1-6 (NCV)