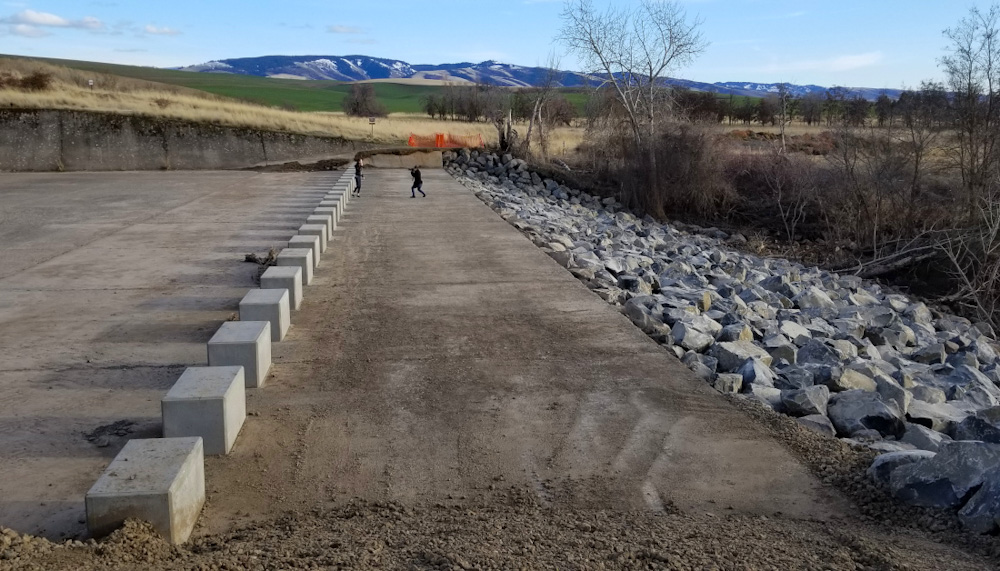 Photo and Commentary ©2020 by Russell Jurgensen
Thursday, March 19, 2020
I like hearing stories of kindness and love during times of large problems like the coronavirus. When we are all feeling uncertain and worried by the news, it is healthy to look for ways to show love to those around us. It might be hard with social distancing, but we can be creative with modern technology to reach out to neighbors, friends, and family. Getting outdoors like in this picture is also a good activity. If you look carefully there are two tiny figures who are practicing a healthy six feet of distance between each other.
God gives us a wonderful promise in Revelation about how the story turns out, or as I like to think, the beginning of time.
And I heard a loud voice from the throne saying, "Look! God's dwelling place is now among the people, and he will dwell with them. They will be his people, and God himself will be with them and be their God. 'He will wipe every tear from their eyes. There will be no more death' or mourning or crying or pain, for the old order of things has passed away." Revelation 21:3
The image shows a floodway that was flowing with water just a week before. The Bible describes a flood of goodness coming our way. We need to be patient to trust the Lord and have faith. He hears our prayers.
Continue reading at https://www.biblegateway.com/passage/?search=rev+21&version=NIV