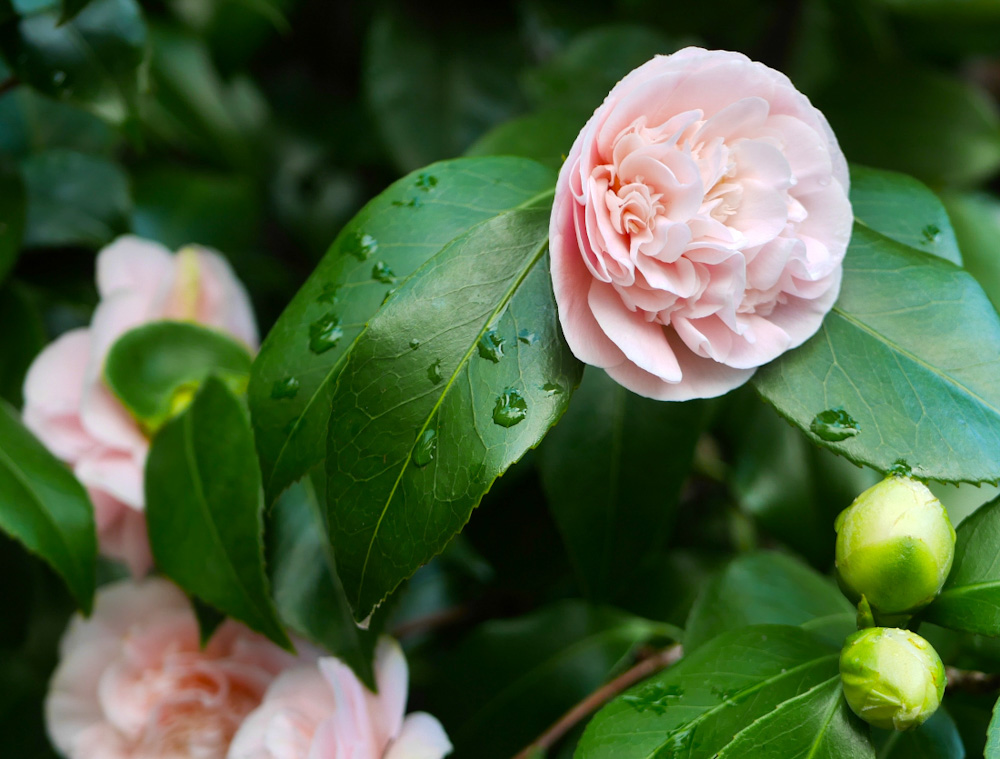 Photo and Commentary ©2020 by Russell Jurgensen
Thursday, February 27, 2020
I'm not sure what makes camellias bloom, but I think they like the gentle light just after the darkest part of winter.
Sometimes it might be like that in life. When troubles have been especially dark, we can look to God and appreciate His goodness.
The precepts of the LORD are right,
giving joy to the heart.
The commands of the LORD are radiant,
giving light to the eyes.
Psalm 19:8
When the problems in the world make things seem dark, we can look to the Lord for light.