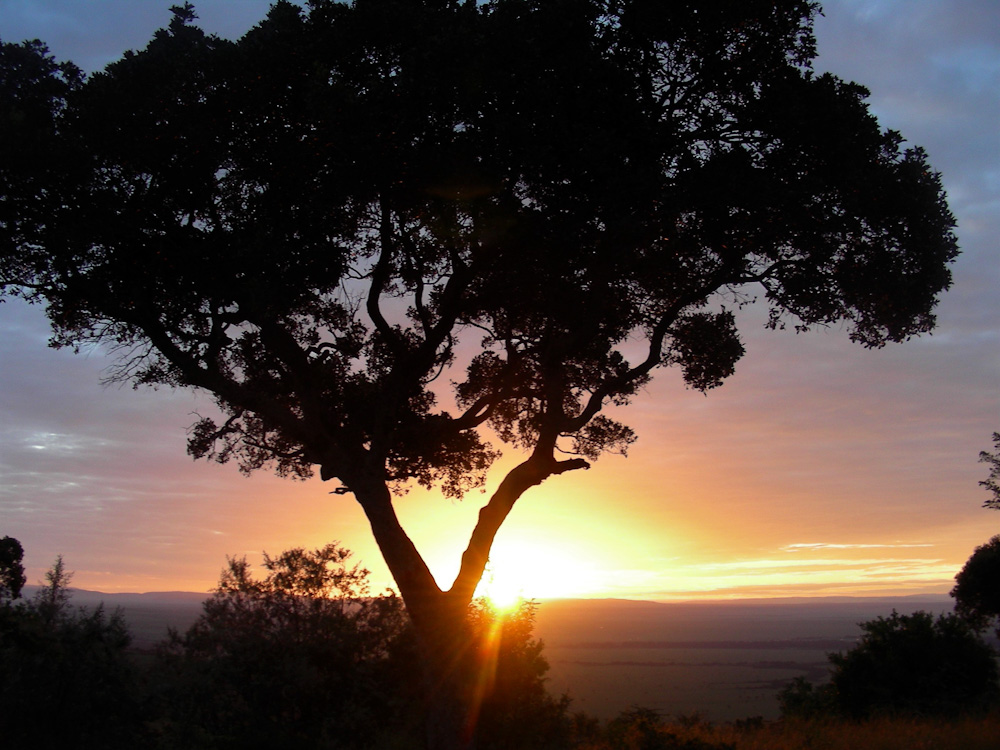 Photo and Commentary ©2020 by Darren Milam
Wednesday, February 26, 2020
Right after the Beatitudes (recorded in Matthew 5), Jesus continues to call out those willing to follow God's plan. In verses 14-16, He calls those same people – the light of the world.
"You are the light of the world. A city that is set on a hill cannot be hidden. Nor do they light a lamp and put it under a basket, but on a lampstand, and it gives light to all who are in the house. Let your light so shine before men, that they may see your good works and glorify your Father in heaven."
It's not always easy, but we should feel honored to shine our light. Allowing those around us to see the good we are doing and not give us credit, but instead letting those good works glorify our God.
This shot was taken on the hillside overlooking the Masai Mara National Nature Reserve, located in the SW corner of Kenya. We've been blessed to take two separate humanitarian trips to this part of the world. What we were able to gain was far more then what we were able to give, as we worked with the Masai people. I think of the tiny bit of work we did, on these trips, and pray those 'good deeds' allowed us to shine His light to this corner of the planet….just as the sun did, every evening.
Don't be afraid to shine your light and let God be glorified!