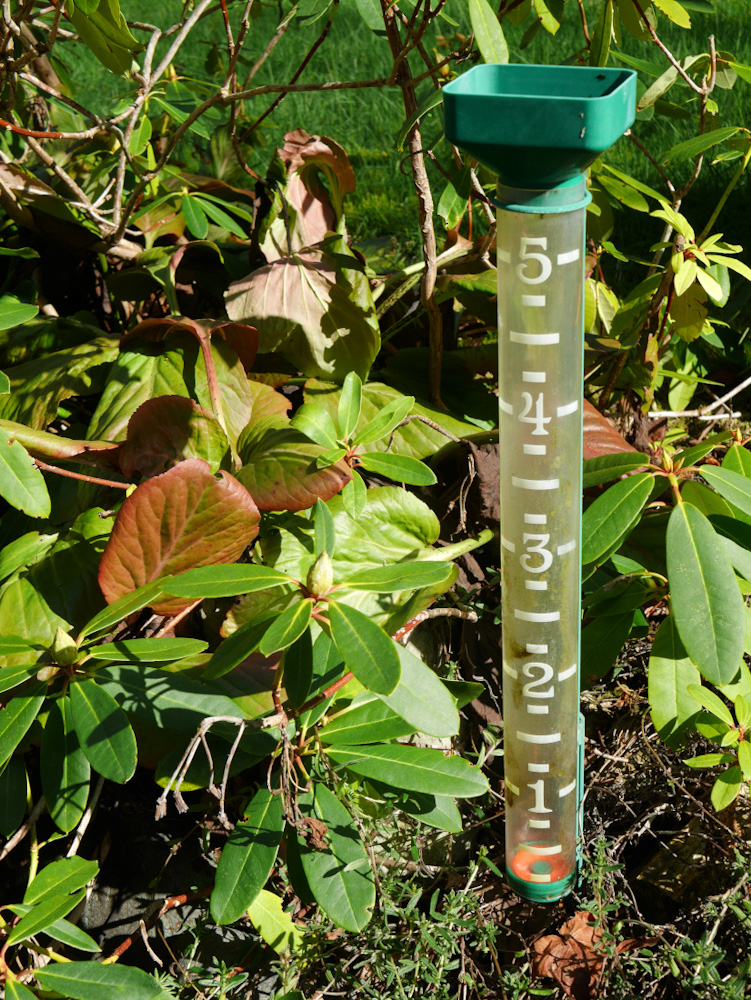 Photo and Commentary ©2020 by Russell Jurgensen
Thursday, February 20, 2020
After rain this last weekend, we finally got a couple days that were completely sunny. I headed outside with my camera and spotted our trusty rain gauge. It is rare to find it completely empty, as it is in this image, especially after the last few weeks. You can see the orange floating indicator at the very bottom since we emptied it a few days ago. At one point we were getting a quarter of an inch per hour and ended up with 9 inches of rain for that storm and 7 inches of that was in about 48 hours.
The generous precipitation does make our corner of the world nice and green. I once commented to a good friend about what an exotic area we live in with so much greenery. His response was, "Yeah, but we pay for it dearly!"
I can think of another better blessing that was paid for dearly. With the gift Jesus provides by his sacrifice, we do not have to worry about whether we will be saved when we believe in Him. No matter what troubles come our way, we have the true hope that one day the Lord will restore all things and give us a perfect and fair place to live. With the knowledge we have learned while living in a sinful world, we will always want to live according to God's law of love.
When that time comes, we can look at our list of troubles to see they add up to nothing. So let's be cheerful and continue to treat each other the best we know how while we are here.