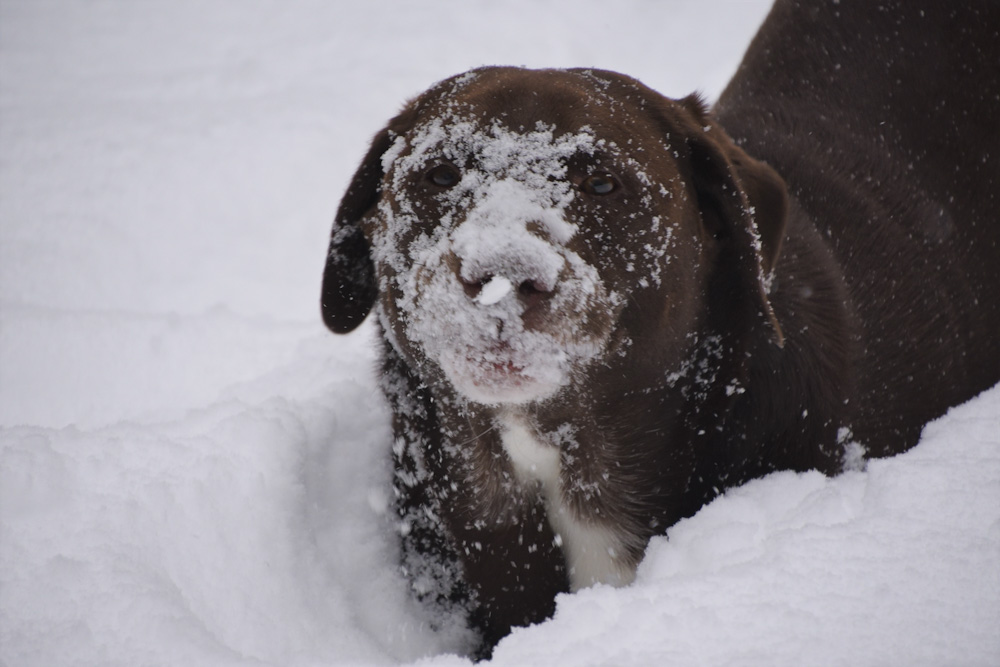 Photo and Commentary ©2020 by Darren Milam
Wednesday, February 19, 2020
Besides any kind of food, I am not sure our dog loves anything more than snow. When it's falling out of the sky, he's running around the yard trying to catch it. When there is a light dusting on the ground, he tries to sniff every flake. When it is a few inches, he goes crazy – rolling in it, eating it, plowing through it. He LOVES the snow. It's fun to see this unbridled excitement and love he has.
Speaking of love, 1 John 4 details what love truly is:
Dear friends, let us continue to love one another, for love comes from God. Anyone who loves is a child of God and knows God. But anyone who does not love does not know God, for God is love. God showed how much he loved us by sending his one and only Son into the world so that we might have eternal life through him. This is real love—not that we loved God, but that he loved us and sent his Son as a sacrifice to take away our sins.
God is love. Just three words, but three very powerful words. To know God is to love God, as love comes from God. An amazing revelation at the time of this scripture being written, as well as in February of 2020. Each and every day we can look around and see the opposite of love. Instead of being caught up in it, what God wants us to do is show His love to others. He's not asking us to run around, like my dog when it starts to snow, but we certainly should be as excited to reflect the love of our Creator to others.