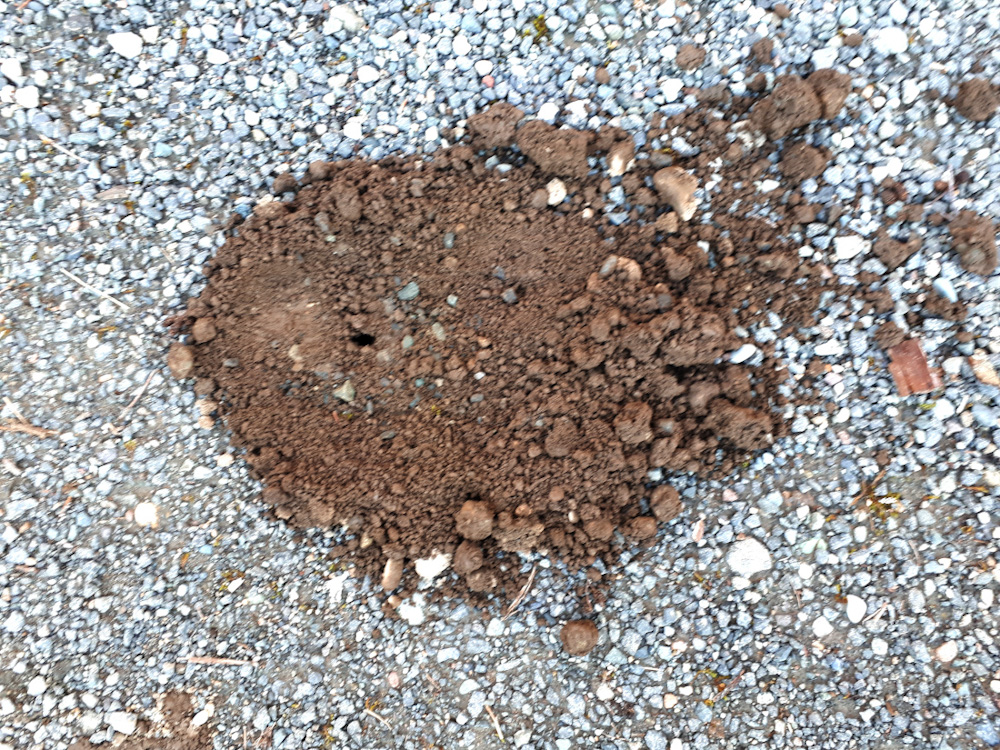 Photo ©2020 by Amber Jurgensen
Commentary ©2020 by Russell Jurgensen
Thursday, February 13, 2020
This image may look like impressionistic art in a rock wall, but it turns out to be a mole hill situated in the center of a hardpacked gravel road. It must have been one persistent mole to go through that tough ground. The mole hill with its round pile of soft dirt looked terribly out of place in the middle of the hard road, so we scooted the dirt aside to see if there was indeed a "mole hole" and there it is.
Thinking about persistence, I think about how God never gives up on us. Likewise, we can exercise patience and persistence when following God. Sometimes it is tempting to give up because other ways seem easier. If this mole tried another way it might have been easier, but the ground is very soft and wet from last week's rain. Perhaps its regular tunnels may have collapsed quickly. I'm not sure, but this mole may have chosen a good path after all.
Let's do our best to follow the Lord's path of love with persistence.