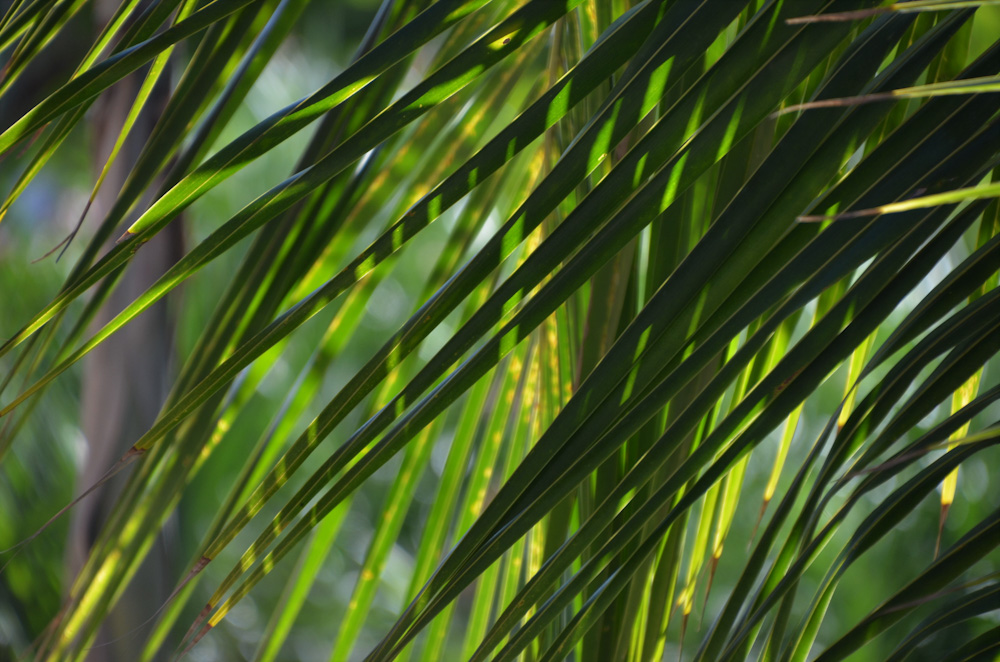 Photo and Commentary ©2020 by Darren Milam
Wednesday, February 12, 2020
Ever been working outside too long, under the hot sun, and all you wanted was a nice cool spot in the shade? I think we all have been there, maybe some of us will be out there today. When I think of that feeling, I correlate it to how I view the world some times. Every day we are bombarded, not by hot rays of sun, but the results of sin. We hear the terrible stories of tragedies and we may even experience those tragedies firsthand. In those moments, all I want is to find that spot in the shade, under the palm tree (or cedar, fir, etc.), hoping to find some sort of relief.
This image was taken on the eastern coast of Mexico. You can feel the cool breeze kicking up from the beach, as the afternoon sun blazes overhead. Here, under these palm fronds, it's 10-15 degrees cooler and you can fine refuge from heat.
Whatever you are facing, God is our refuge. God is our shade, from the blistering 'rays' from this sinful planet.
Psalm 121:5 & 6
The LORD himself watches over you!
The LORD stands beside you as your protective shade.
The sun will not harm you by day,
nor the moon at night.