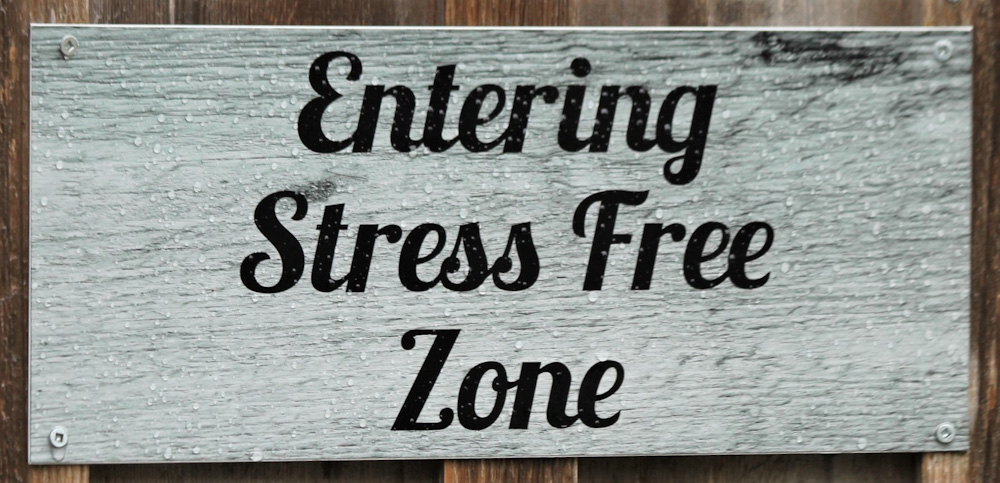 Photo and Commentary ©2020 by Cheryl Boardman
Monday, February 10, 2020
I found this sign posted on a door which led into a wildlife recovery center on Vancouver Island. It was a nice, restful place which had green plants, flowers, water features, a lot of birds and was pretty quiet.
This is in contrast to what our daily lives may be like. Some of us are on the go from the moment we get up to the moment we go to bed and getting any sort of rest or time for reflection is not an option.
This can amplify worries and concerns about all sorts of things which can lead to high levels of stress and can adversely affect our health.
The Bible tells us:
Don't worry and say, 'What will we eat?' or 'What will we drink?' or 'What will we wear?' The people who don't know God keep trying to get these things, and your Father in heaven knows you need them. Seek first God's kingdom and what God wants. Then all your other needs will be met as well.
Matthew 6:31-33 NCV
Do not worry about anything, but pray and ask God for everything you need, always giving thanks. And God's peace, which is so great we cannot understand it, will keep your hearts and minds in Christ Jesus.
Philippians 4:6-7 (NCV)