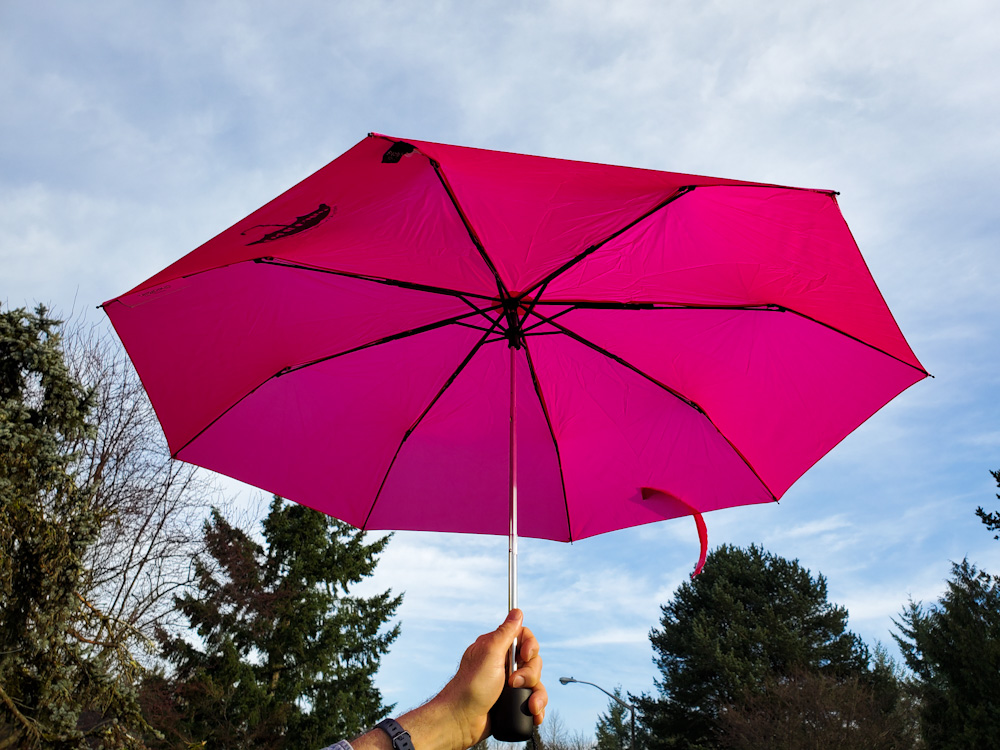 We live in the Pacific Northwest. We are acquainted with rain. With Puget Sound's recent, relentless, record-breaking rainfall I have discovered two things: 1) I have my limit for rainfall tolerance and last week I reached that limit. 2) To my astonishment I have met several people in the last few days who, even with our float-a-boat weather, still tell of their love for the rain. They seem misty-eyed as they speak of this love!
It's been good for me to listen to their reasons for loving the rain. It shook me out of my assumption that all of us were tired of the rain, and helped me look at the weather from another point of view. Not that it changed my perspective; I'm so glad to see the sun again!
What I disliked most about the recent rain was having to drive in it – trying not to hydroplane on the highways, and keeping the windshield wipers ready to do battle on high speed when sudden sheets of spray were kicked up by neighboring vehicles.
All of this reminds me of a day several years ago when we were driving I-90 west to home, over Snoqualmie Pass. I was driving while my husband was reading out loud to us, an arrangement we both enjoy. It was a beautiful sunny day until suddenly it wasn't. A storm blew in as we reached the summit and the rain came down in such torrents that I could no longer see my surroundings.
But I knew that those surroundings had included vehicles on every side and ahead and behind, some of them large semi trailers, and all of us going the speed limit or beyond.
That's when I heard my voice utter a three-word prayer. You would think that such a brief and desperate prayer would include the word, "Help!" but it didn't. Instead, I heard my voice call out, "You know, Lord!"
The storm passed by, my visibility was restored, and my white-knuckle grip on the steering wheel relaxed. I pondered my unrehearsed prayer – "You know, Lord!" It was a cry for help. I was telling Him I knew that He knew my need, and I knew He could protect us.
Psalm 139 came to mind, especially the first three verses:
O LORD, You have searched me and known me.
You know my sitting down and my rising up;
You understand my thought afar off.
You comprehend my path and my lying down,
And are acquainted with all my ways.
David concludes his psalm with an invitation that I echo as my own:
Search me, O God, and know my heart;
Try me, and know my anxieties;
And see if there is any wicked way in me,
And lead me in the way everlasting.
Be encouraged as you walk into this week in knowing that the One who knows you best and loves you most walks with you.