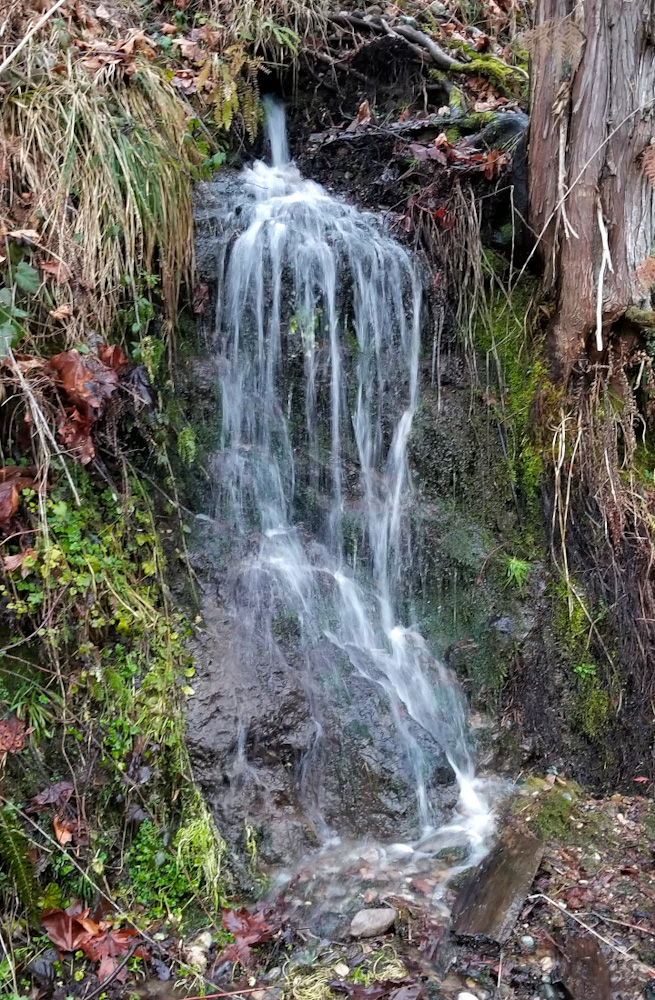 Photo and Commentary ©2020 by Russell Jurgensen
Thursday, January 30, 2020
I have written about this spring and waterfall several times in the past. The water comes out of the ground a little farther up the hill and then runs over this bank. In all the years I have hiked this trail, it has never failed to produce water–even in the hottest and driest months.
It always reminds me about how reliable God will be in saving us when we accept Him. No matter what problems we face in this life, we know that God has promised us eternal life with Him. I wish we could be spared problems now. We would not learn anything if our life here was artificially made easy. God does not bring us problems, but He lets us experience the natural results of a world living in sin. How much more we will want to follow God's plan in the new Earth when we know how badly it turned out without Him in this world.
When we have confidence that God loves us, we are free to follow Him out of love, not fear. For more information on God's assurance, see this link: https://www.bibleinfo.com/en/topics/assurance