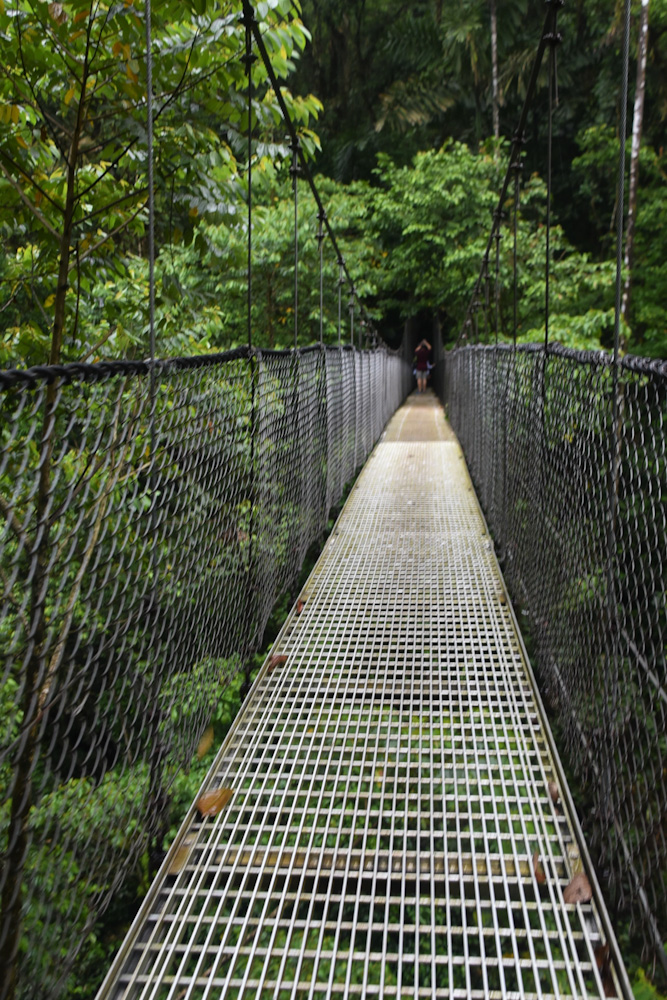 Photo and Commentary ©2020 by Darren Milam
Wednesday, January 29, 2020
There are quite a few quotes about trust you can find, when you do a search. Here's one I hadn't heard quite put this way – "Don't trust everything you see, even salt looks like sugar." Then there's the quote about, "Trust is something you earn." That's one I'm sure we've all heard before. It's true – most of us won't blindly trust someone or something, without some sort of prior knowledge or past history.
When we had the chance to go to Costa Rica last year, one of the adventures was walking through the rainforest. The trail took us up and down hills, including several "opportunities" to cross back over, walking on these suspension bridges – well over a hundred feet in the air. Now, if you have a fear of heights (like my wife), this is not an easy task. You have to fully trust that each step you take will be supported by the grating you are stepping on and the cables attached to each side of the canyon.
In Proverbs 3, we read the counsel of how we should trust our Creator.
Proverbs 3: 5 & 6:
Trust in the LORD with all your heart;
do not depend on your own understanding.
Seek his will in all you do,
and he will show you which path to take.
Notice that first line. We aren't supposed to trust Him with a portion of our heart, or even two thirds. No, we are to trust with ALL of our heart. Easier said then done, if you stop and think about it. We live in a sinful world, and it's our human nature to doubt and not trust our feelings, people and things.
Just as I took that step onto the bridge in Costa Rica, and trusted it will hold me, how much more impactful can it be when I put my trust in God? It should be so much easier, as I know how loving and caring our God is. I know this, as I spend time in His word and prayer. This allows me to have that "prior knowledge." So, with that information, I commit to trusting Him, allowing Him to show me the path. Whether it's down the street, or across the suspended bridge – I trust Him.