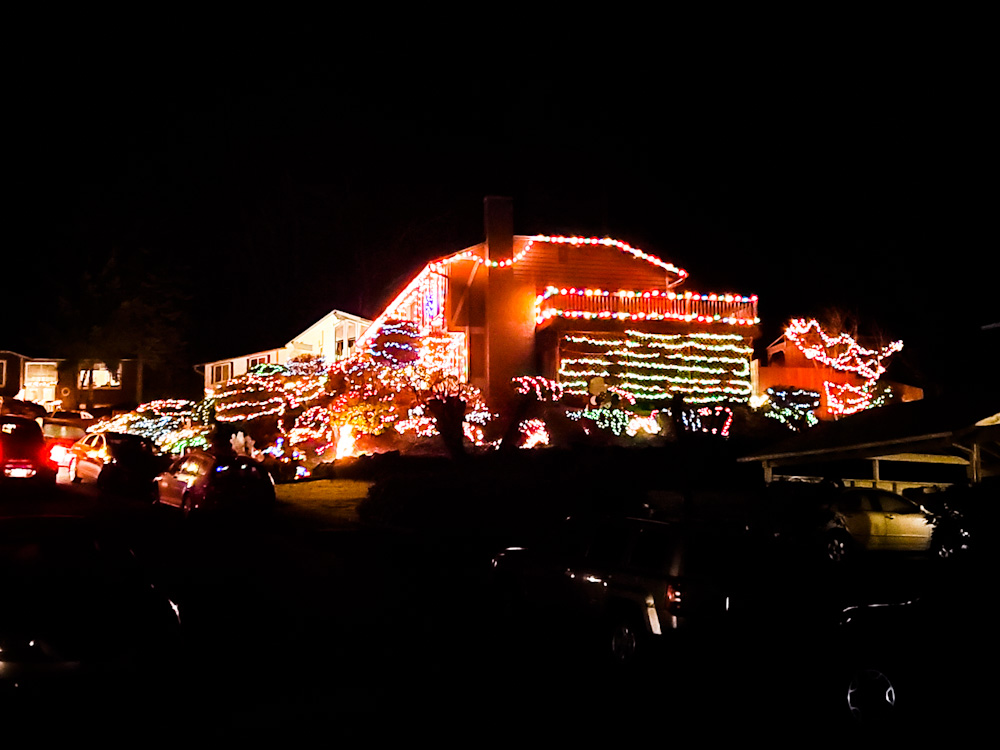 Photo and Commentary ©2020 by Maylan Schurch
Friday, January 10, 2020
Kind and hospitable friends invited Shelley and me to a gathering at their house for Christmas Day afternoon. At one point after the meal, one of the guests and I took a refreshing stroll for a few blocks. As we were about to turn back, he and I noticed the light-bedazzled house in the photo above.
We mentioned that both our wives enjoyed Christmas lights, and resolved to drive them by this display when we left the party. Sadly, by the time we did this, the homeowners had turned the lights out–every single one.
Looking at the photo got me thinking about how the Bible contains several "seize the moment" stories, during which a deadline passed and some people failed to prepare. For example, Jesus tells the Matthew 25 parable of the five foolish bridesmaids (who'd neglected to provide themselves with lamp oil for the celebratory procession) to remind us to be on the alert and ask the Holy Spirit to prepare us for the Savior's return.
And a key part of the preparation is to study the Bible, including what it says about that climactic event. Click the link below to review Bible verses which talk about it.
https://www.bibleinfo.com/en/topics/second-coming-jesus-christ